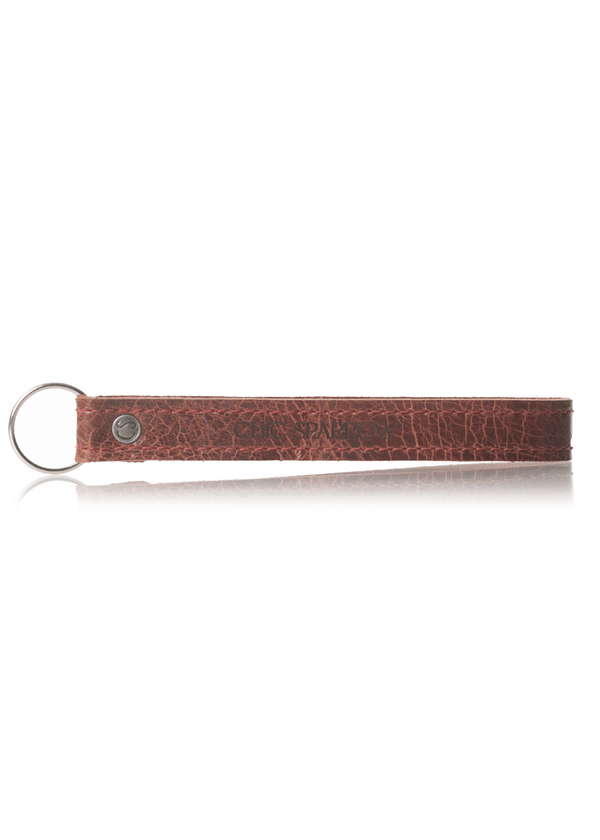 Leather Texture & Character
Rugged, and durable with a firm hand feel, take July with you on all your summer adventures. Maverick that's red? Have you ever seen a more lovely color? Shh. No you haven't. It's got beautiful variation from lightening strikes (see first of three variation samples) to desert sun (see third of three variation samples) and a mix of the two.
Full-grain leather is thick and rugged
Structured leather with a firm hand
Beautiful color variation
Natural marks has resilience to scratches
Color and texture varies between lots
Keychain Design & Features
Features matching stitching
Standard key ring & rivet closure
Length is 6.25"
Hand cut, width may vary 3/4" - 1"
Shipping & Inventory
Please allow 7-10 business days for shipment

If the size you want isn't in stock, please submit your email address to be notified if it becomes available
Order Notes
Order notes are general requests. We always take them into consideration, however, we cannot guarantee specific leather variation. Thank you for understanding!