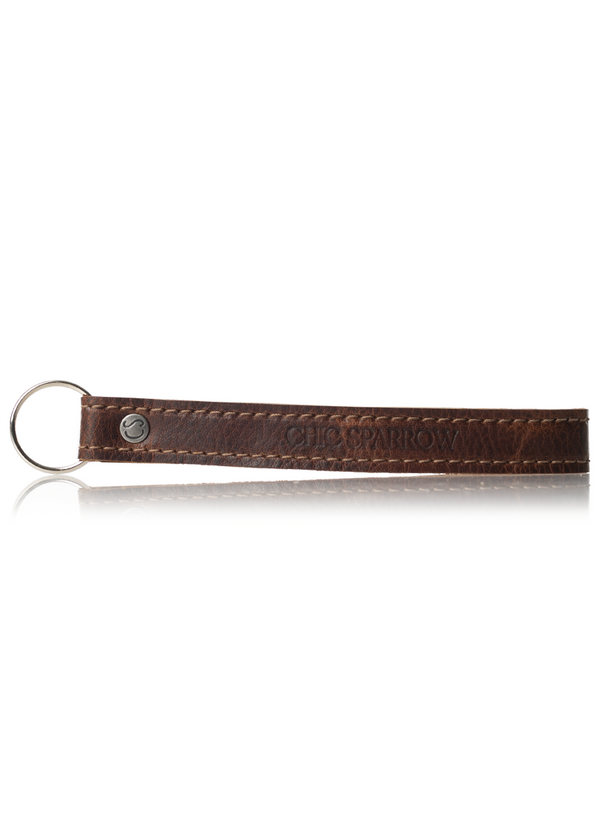 Leather Texture & Character
Antique Brown is a leather that screams "adventure" and "take me with you". Just like how classic heroes wouldn't be caught without their hats or choice items to beat their villains. You shouldn't be caught without your weathered notebook on your next adventure. Even if it's just a trip to the grocery store.

Flexible, chrome-tanned, full-grain leather
Lightening markings and scars for a beautiful aged look
Color and texture will vary between lots
Keychain Design & Features
Features accent stitching
Keys are held by a standard key ring and rivet
Length is 6.25"
Due to being hand cut, width may vary 3/4" to 1"
Shipping & Inventory
Please allow 7-10 business days (Monday-Thursday) for shipment

If the item isn't available, please submit your email address to be notified if it is re-stocked