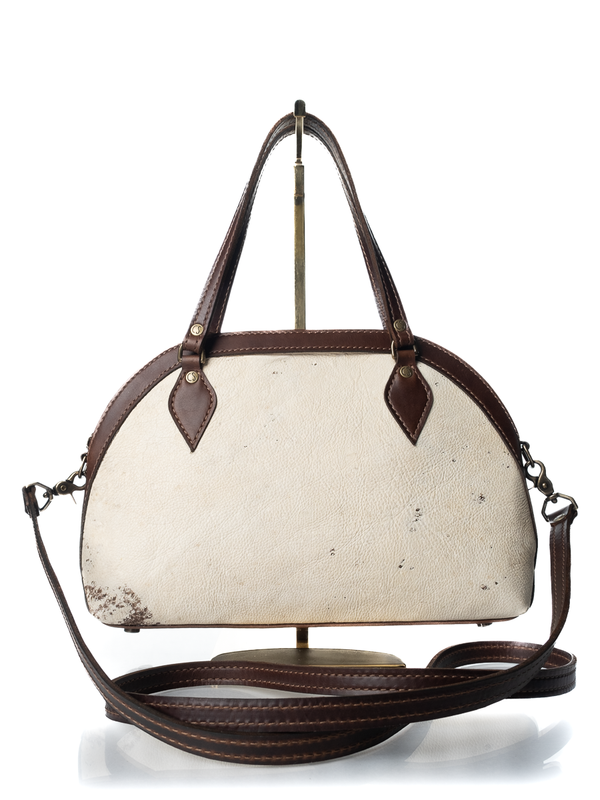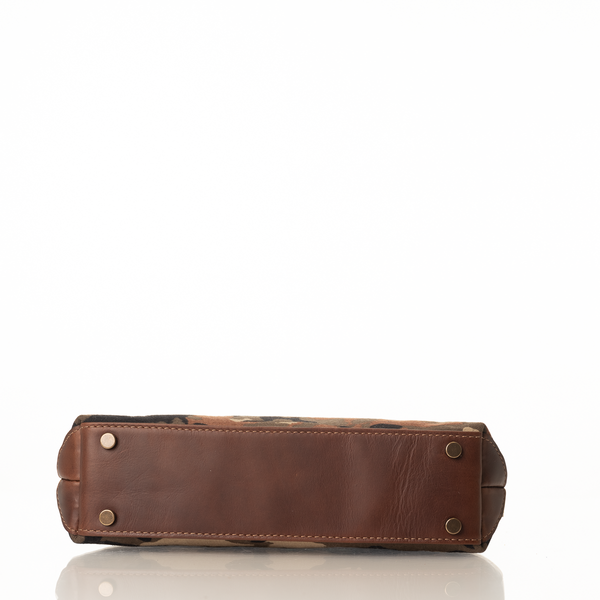 Rose | Ophelia | Dome Satchel With Cross Body Strap
Each Rose Dome Satchel will be unique when we make it with Ophelia leather.  Some may be mostly creamy or mostly taupe, or a mix of both.   
Mid-sized, structured, fabric-lined, and cross-body strap included
Handcrafted from ethically sourced materials
3 Interior pockets so you never lose your keys, phone, or wallet

Approachable design adds classy and understated flare to any outfit
Available in leather or denim to suit casual or formal events
The biggest notebook this bag will hold is an A5
Dimensions
Inches: L: 11.5 W: 3.5 H: 8.25
centimeters: 

L: 29.5 W: 8.5  H: 21
Unleash your inner determination with the Rose - the perfect accessory for an airy stroll around town or a night out. Experience the unmatched quality and elegance of this satchel and take your style to the next level!
Have questions? Email: support@chicsparrow.com