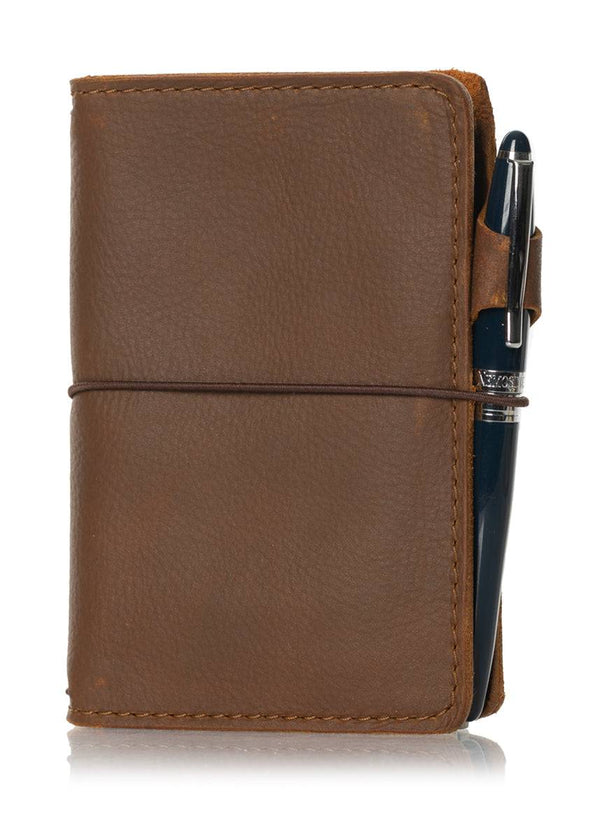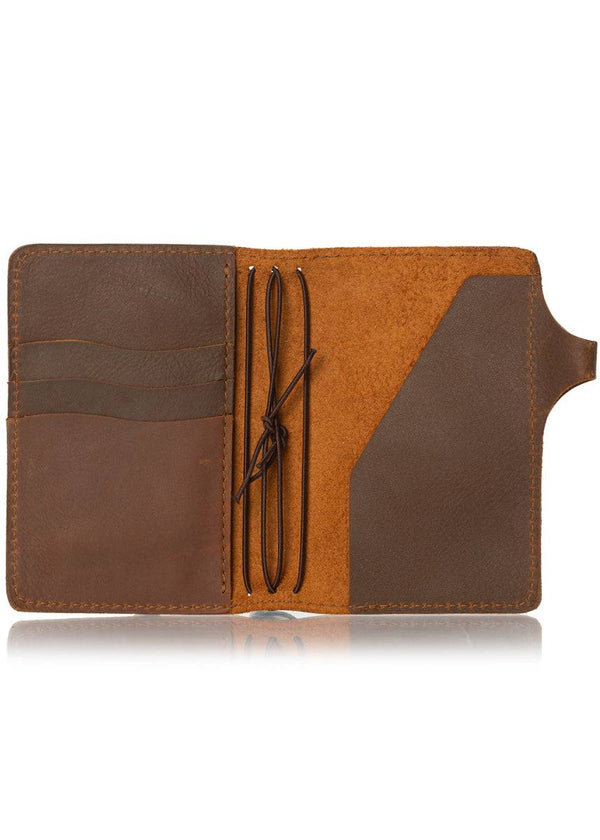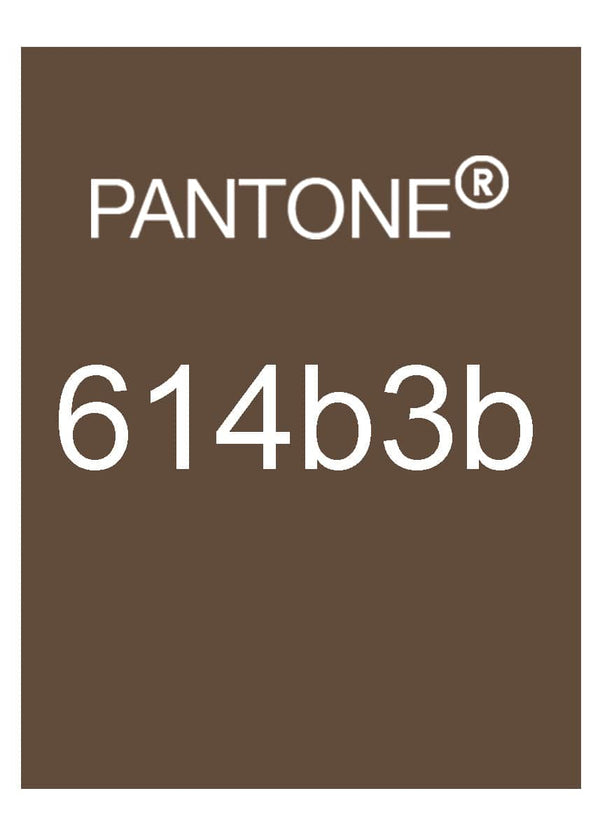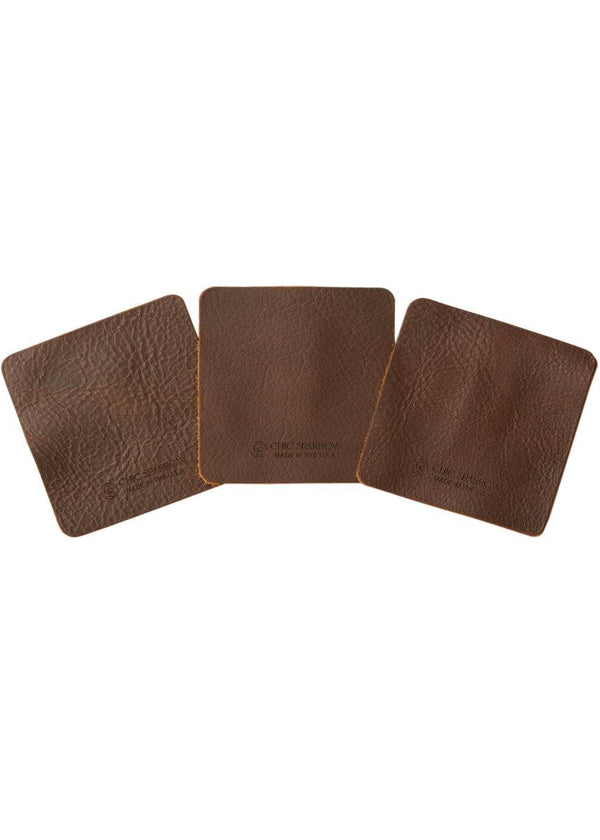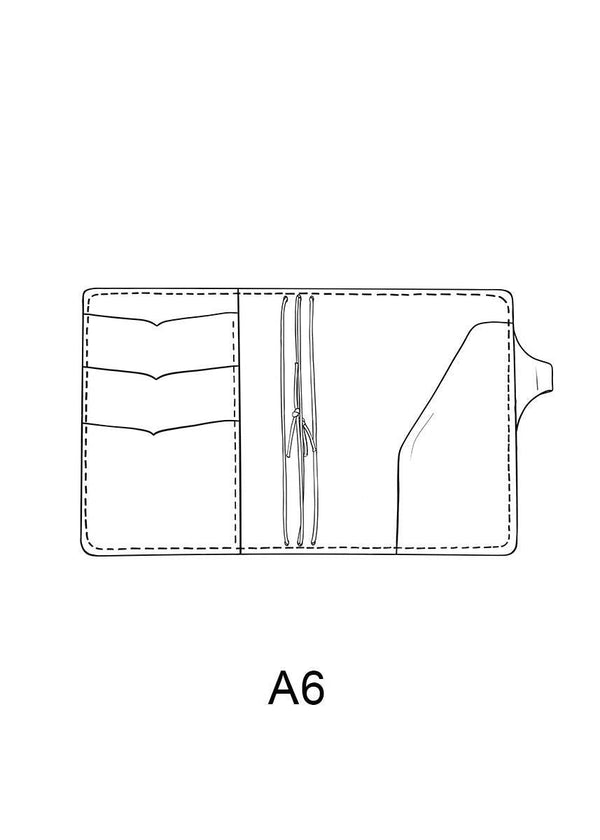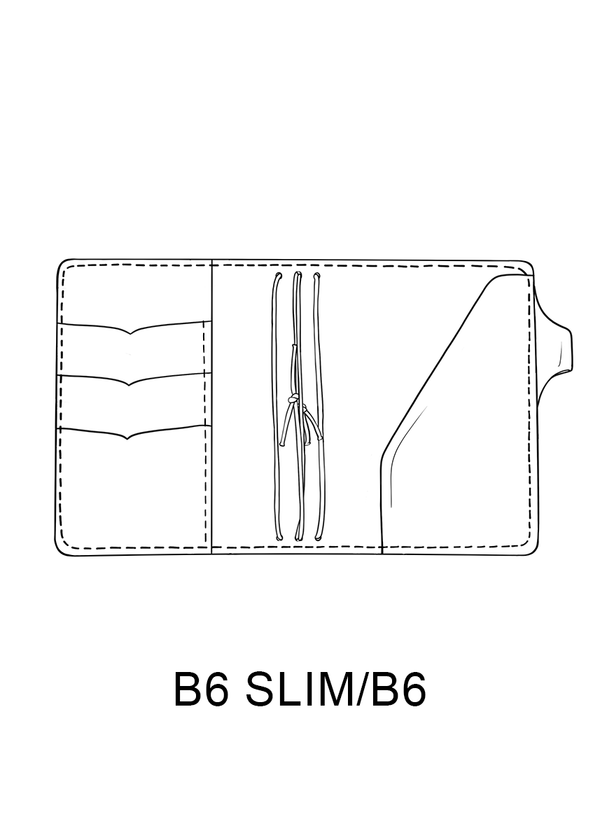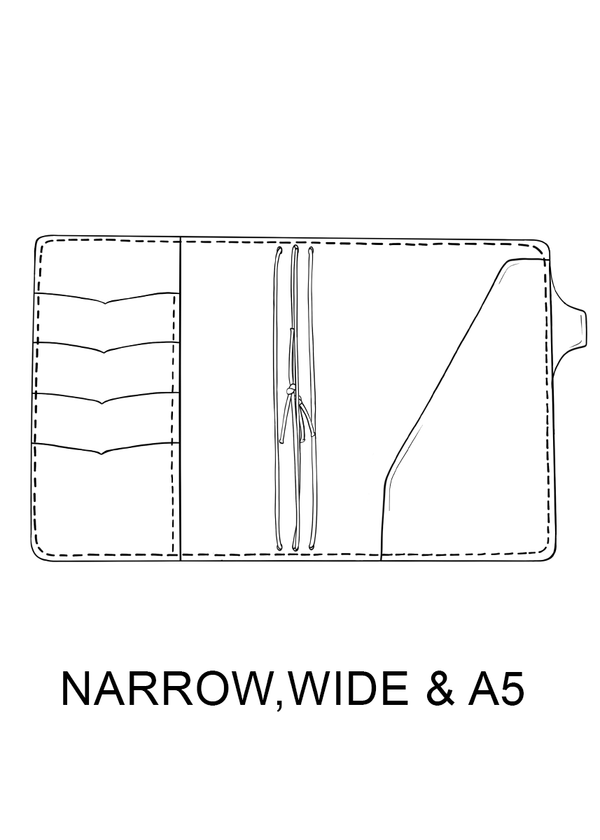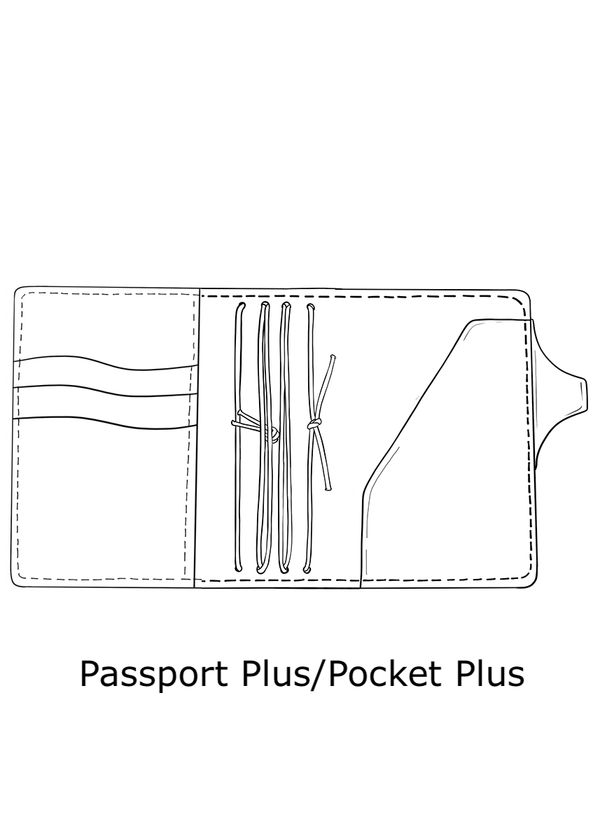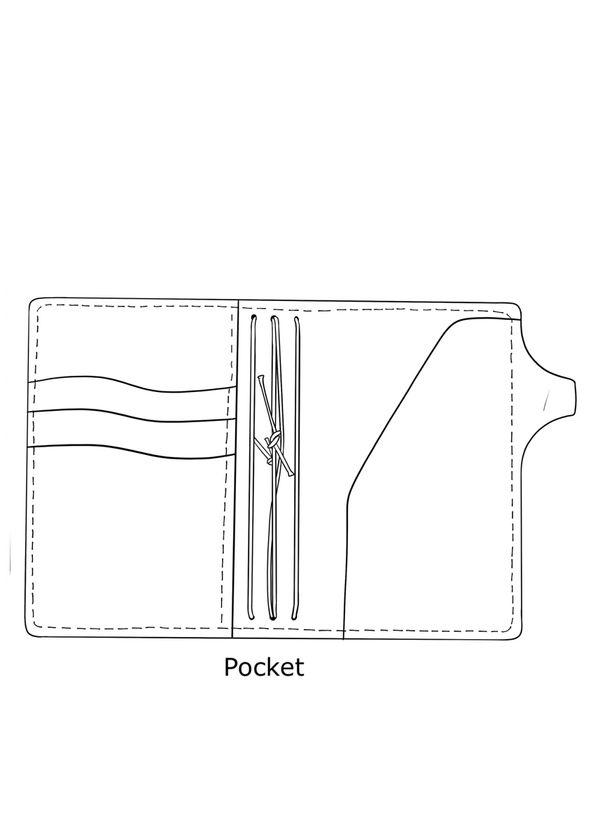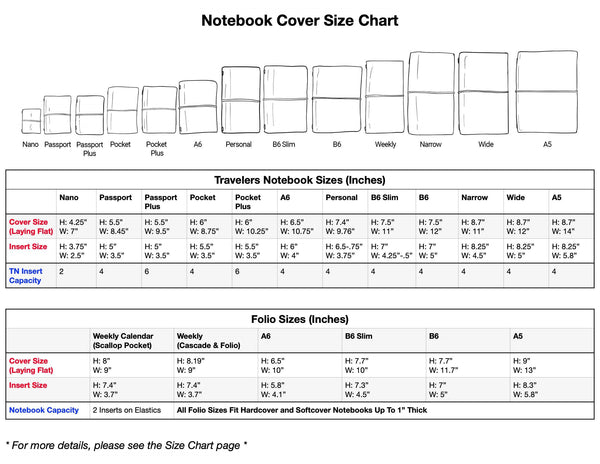 Grand Canyon | Waypoint | Cascade
Leather Texture & Character
The lookout overlooks the majestic feat of nature, the massive canyon split by water, the dust gathering on the shoes that walk across the bare earth, the tones of brown shown in each layer of rock layered on one another. This color leaves a lasting impression and provides a delightful writing experience.
Pull-up, chrome tanned, full-grain leather

Varied oily surface texture with a soft hand

S

urface scratches easily massage out

Color and texture varies between lots
Notebook Cover Design
Center spine closure

Approximately 1.8 - 2.3 mm thick

Topstitched pockets
Stitched pen loop


4 elastic strands on all sizes 

See photo for stitching and elastic color
See size chart photo for measurements
Cascade Pocket Design
Front: 3 vertical Cascade storage pockets
Front: Full length pocket behind Cascade pockets
Back: Secretarial pocket with pen loop
Please see illustration photos for more details
Shipping & Inventory
Please allow 7-10 business days for shipment

If the item isn't available, please submit your email address to be notified if it is restocked
Order Notes

Order notes are general requests. We always take them into consideration, however we cannot guarantee specific leather variation. Thank you for understanding!