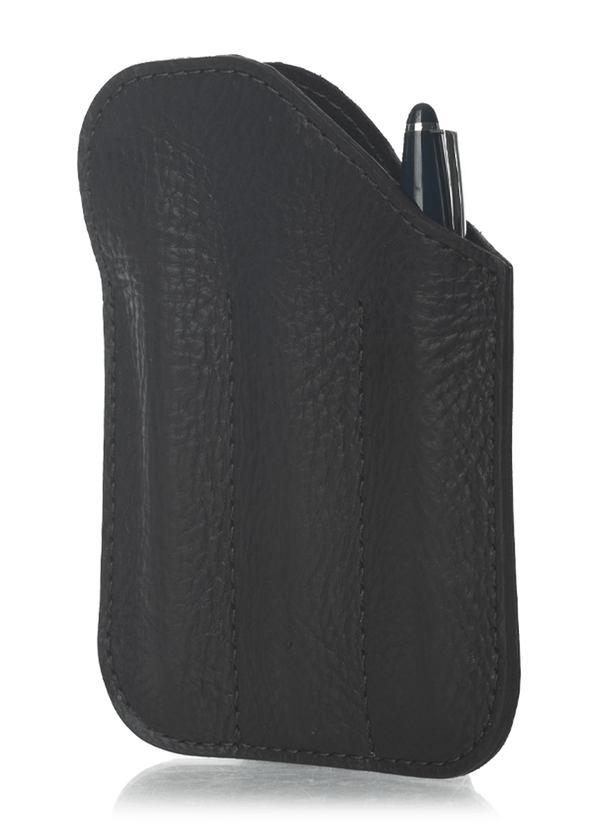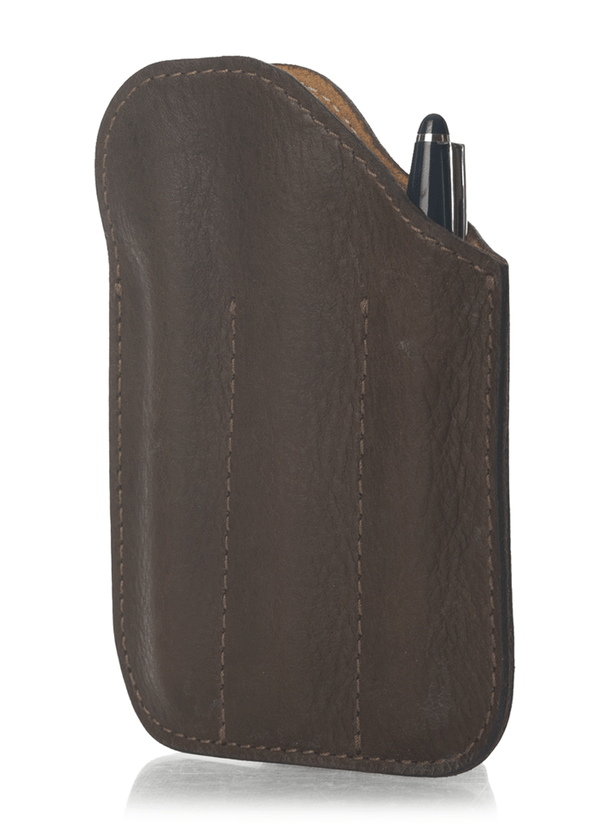 Keep up to three of your favorite fountain pens within easy reach with Creme Pen Case 3. Its secure design ensures your pens stay safe, and its unisex style makes it the perfect choice for any creative. Don't miss a beat - get Creme Pen Case 3 today!

Chrome tanned, supple, full-grain leather

Textured matte finish

Natural range marks with a medium hand

Color and texture will vary between lots
Pen Case Design
See photo for stitching color

Case lined with leather
3  3/4" diameter compartments
Measurements: 6"x4.5"