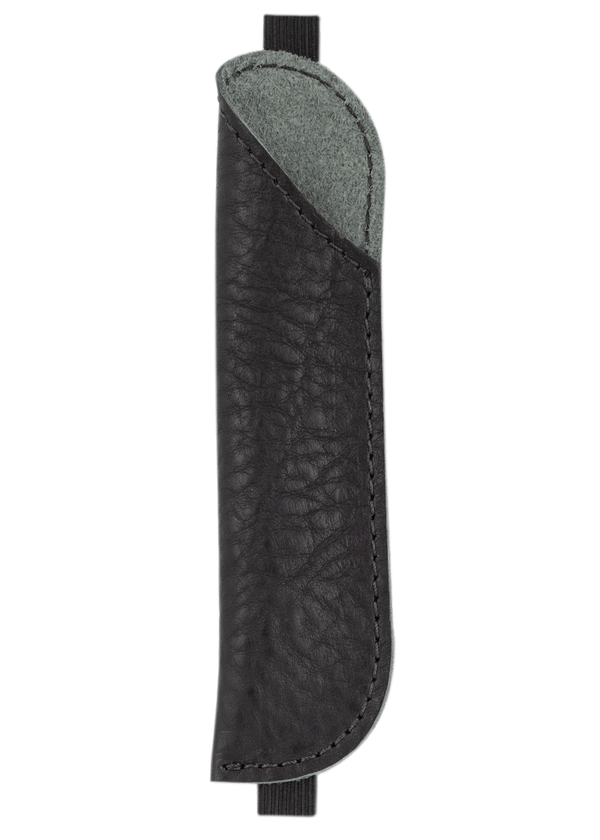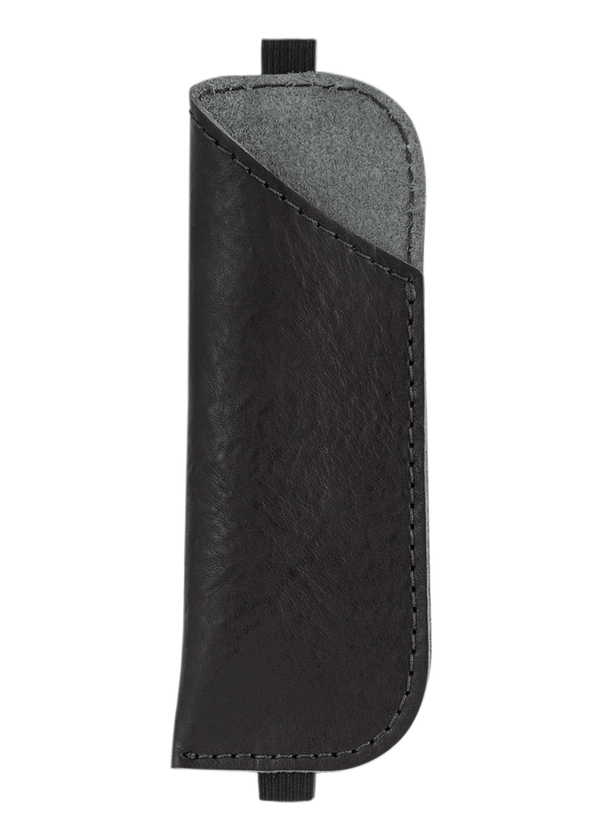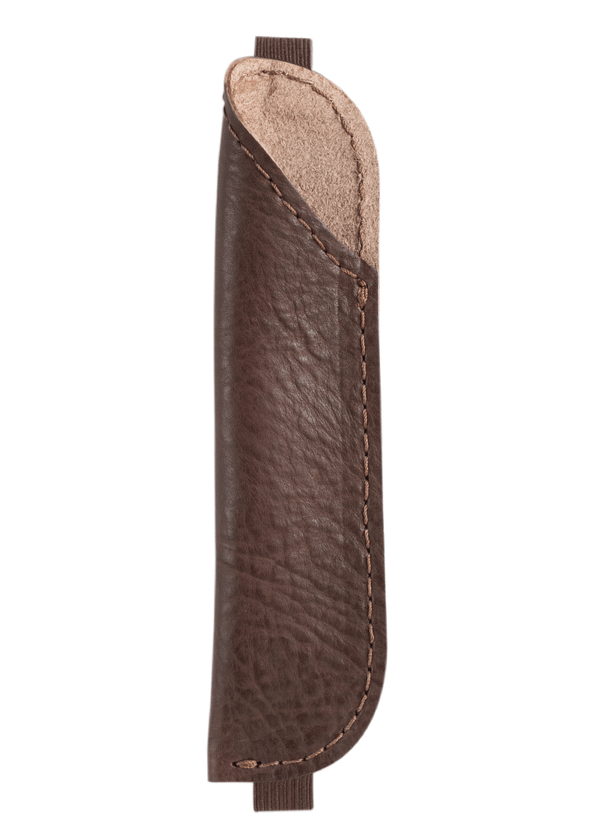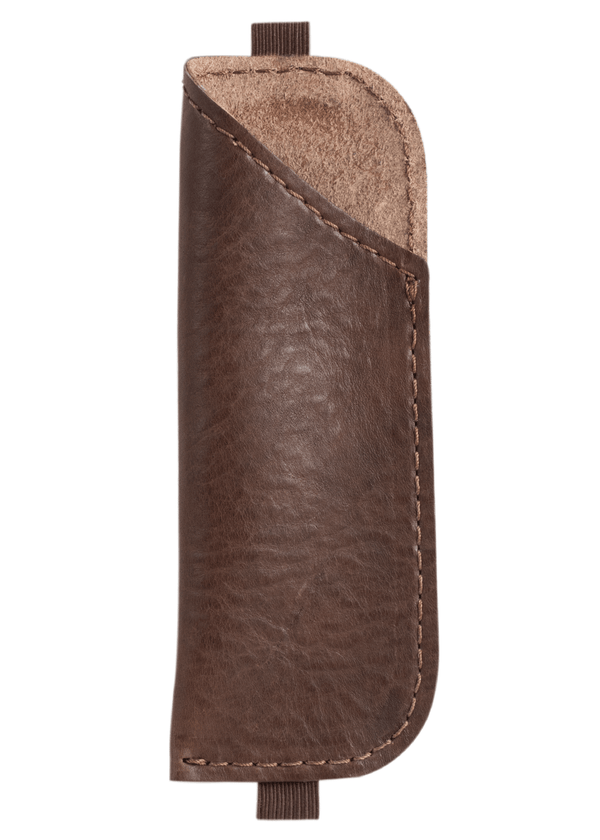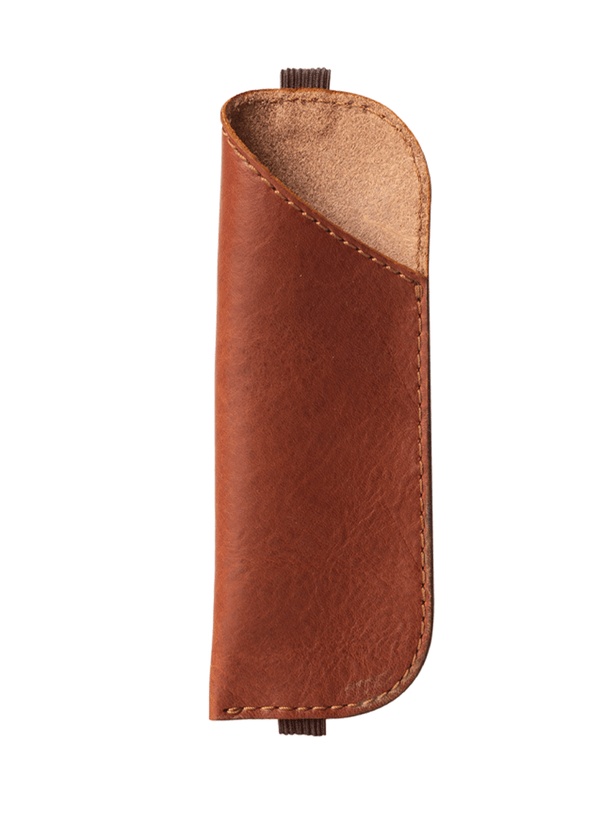 Securely store your two favorite pens with Crème Pen Closures! They come in two different sizes (single and twin), so you can be sure your favorite pens stay with your every-day-carry TN or Folio when they're not in use. 
Chrome-tanned, supple, full-grain leather
Semi-textured matte finish
Natural range marks with a medium hand
Color and texture vary between lots
Approximately 3.2 - 3.6mm thick
Pen Closure Design

See photo for stitching color

1  3/4" diameter compartments (single)

Double Measures 6" x 2"
Single Measures 6" x 1.5"