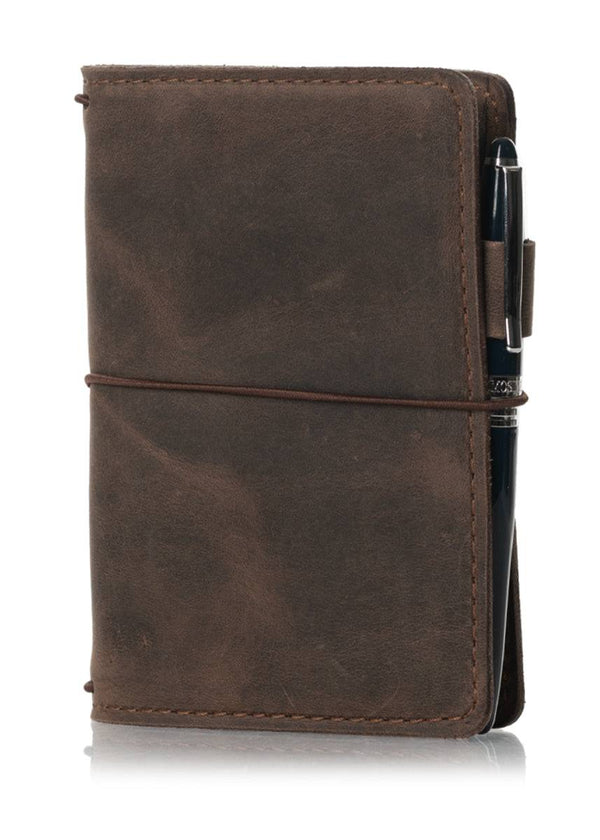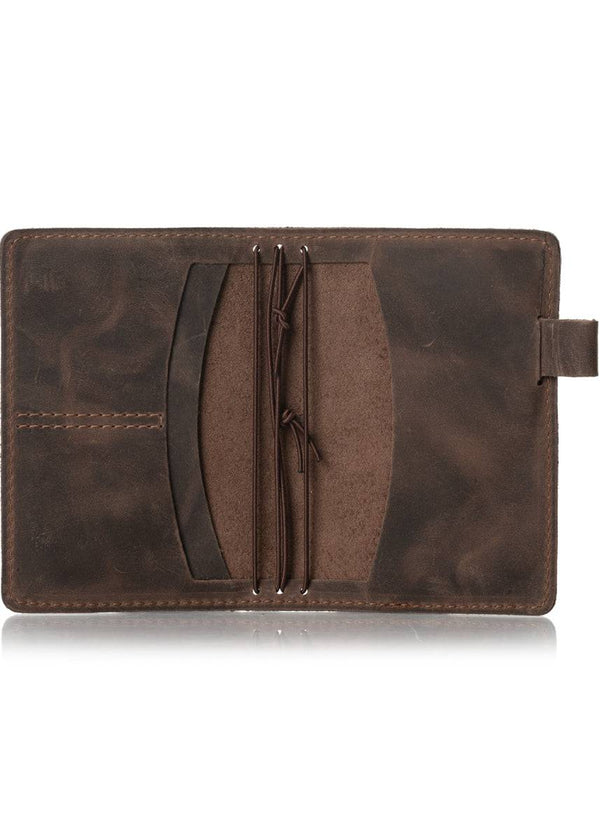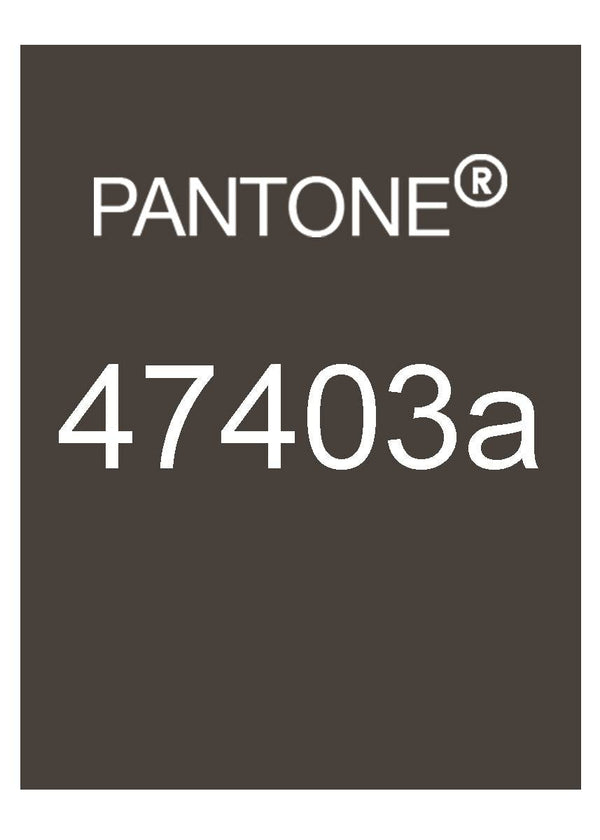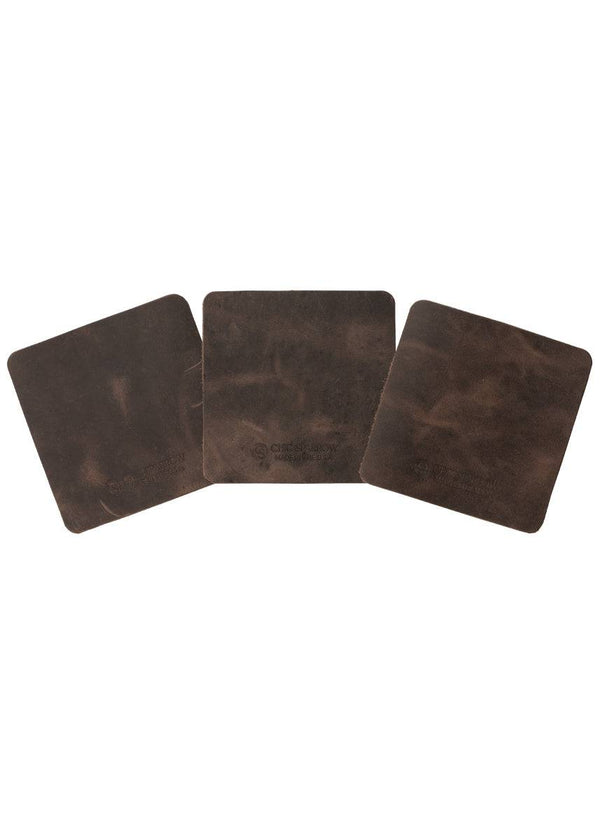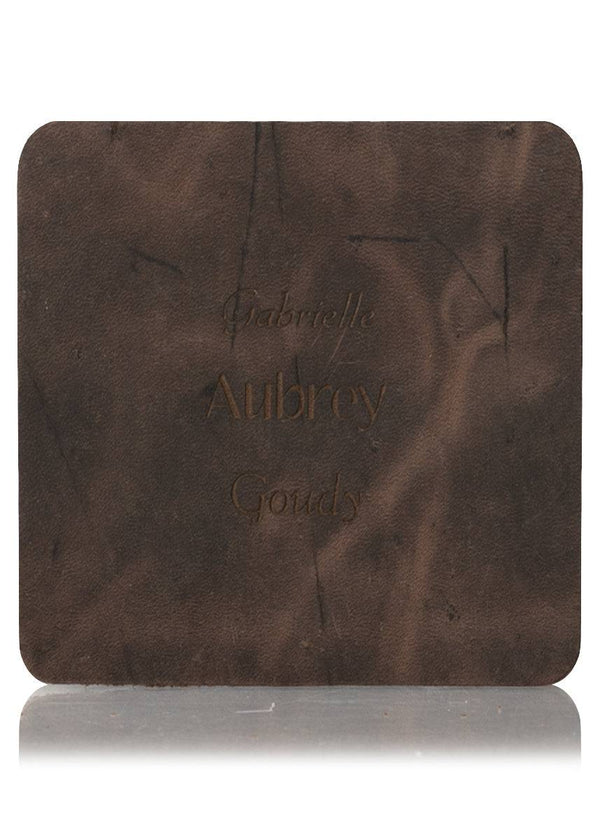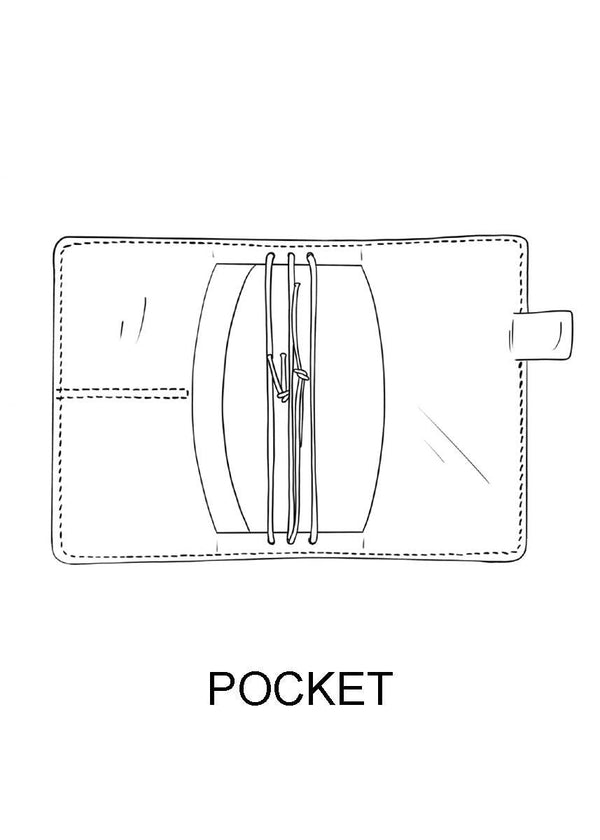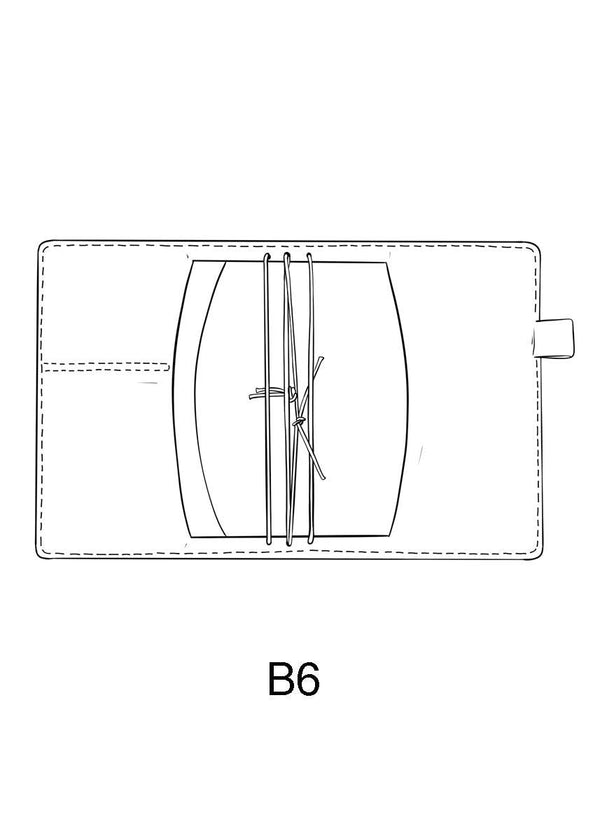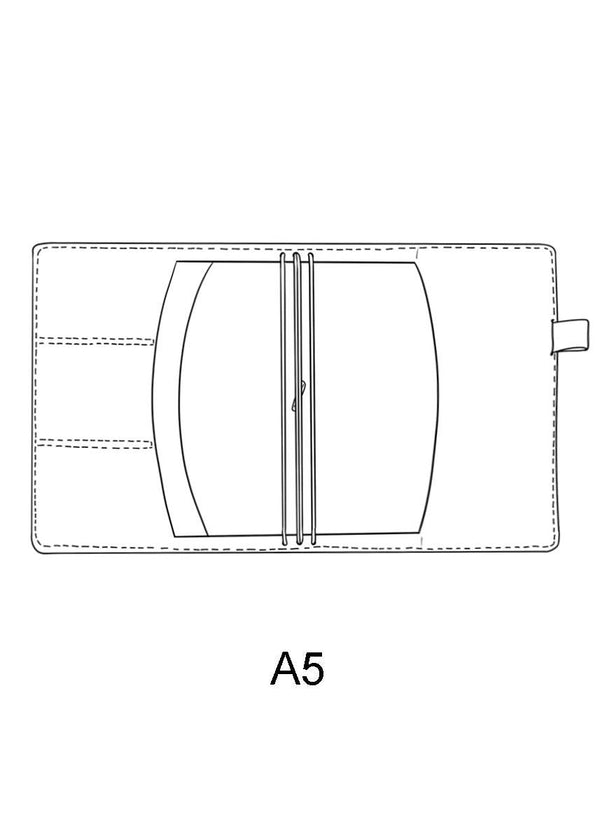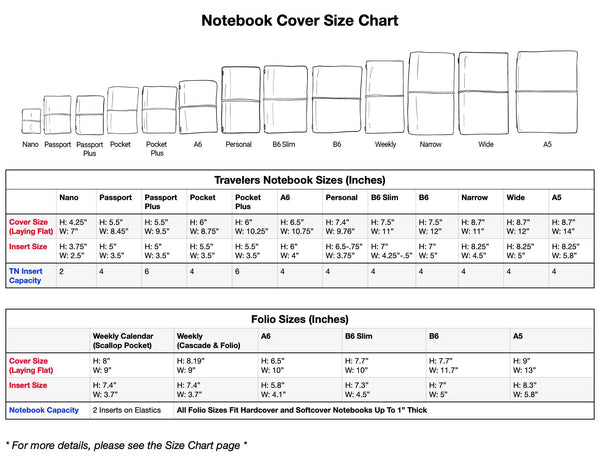 Leather Texture & Character

Full of vintage charm, Cove has character that makes it look well-loved right out of the box. This leather has a relaxed, vintage look that develops as it accumulates markings of everyday life. The velvety texture and matte surface make the notebook cover beg to be touched. With colors ranging from dark to dusty brown with a tan pull-up, the leather will continue to get richer with age.

Chrome tanned, top grain leather
Flexible with a soft hand
Matte, velvety finish
Surface shows marks easily
Lots of natural leather variation
Color and texture varies between lots
Travelers Notebook Design
Center spine closure

Topstitched pockets with reinforced edges
Removable pen loop
4 elastic strands on all sizes

Approximately 1.0 - 1.5 mm thick 
See size chart photo for measurements
Nº7 Pocket Design
Available in sizes A5, B6 and Pocket
Lined with leather around the perimeter
Front: (A5 - 3 pockets) (B6 & Pocket - 2 pockets)
Front: Large pocket under the smaller pockets
Back: Full length pocket fits an insert or notebook
Please see illustration photos for more details
Shipping & Inventory
Please allow 7-10 business days for shipment

Limited Stock Available

Made in the U.S.A.
Order Notes
Order notes are general requests. We always take them into consideration, however, we cannot guarantee specific leather variation. Thank you for understanding!