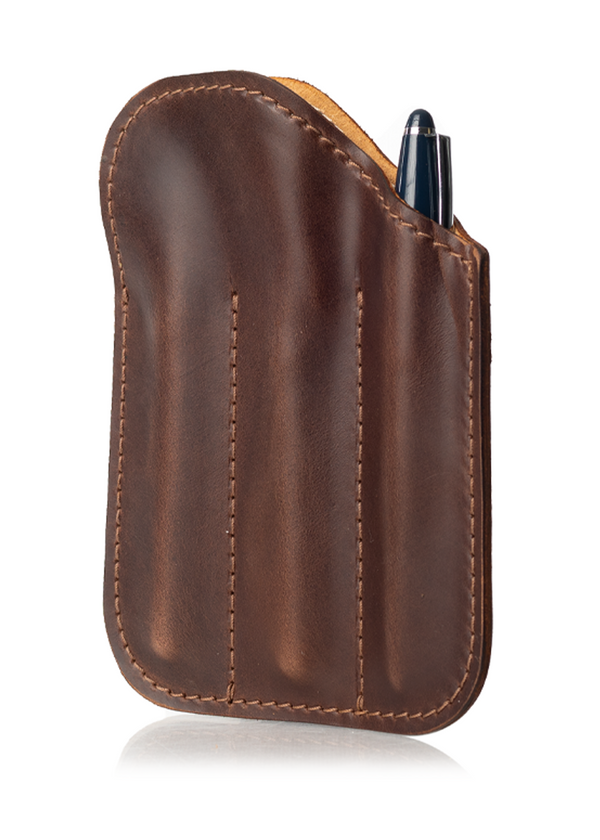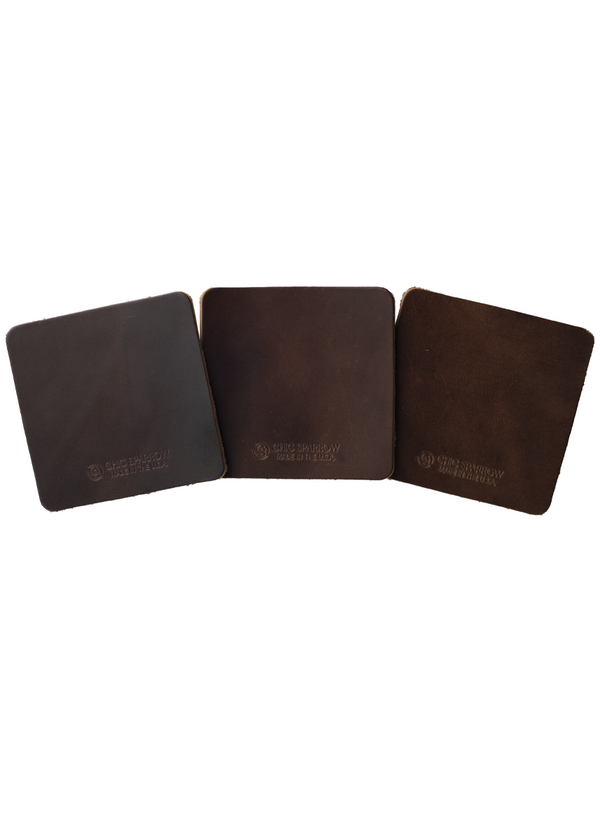 Leather Texture & Character
If you're looking for something that feels waxy and looks a little glossy, this is the leather for you. It comes beautifully rich and dark with a slight color change if you bend the leather. Scroll on down for more info!
Semi gloss
Smooth waxy texture
Soft and pliable
Light pull up: Base is dark brown pull up is dark chestnut
Has a distinct aroma
Pen Case Design
See photo for stitching color

Case lined with leather
1  3" diameter compartment
Designed to hold over size pens or markers
Measurements: 6"x2.75"
Shipping & Inventory
Please allow 7-10 business days (Monday-Thursday) for shipment

If the item isn't available, please submit your email address to be notified if it is re-stocked