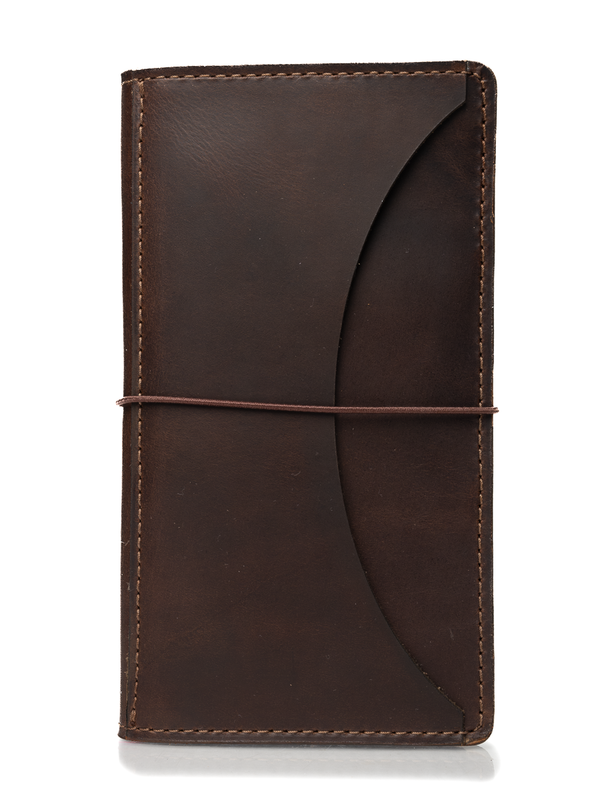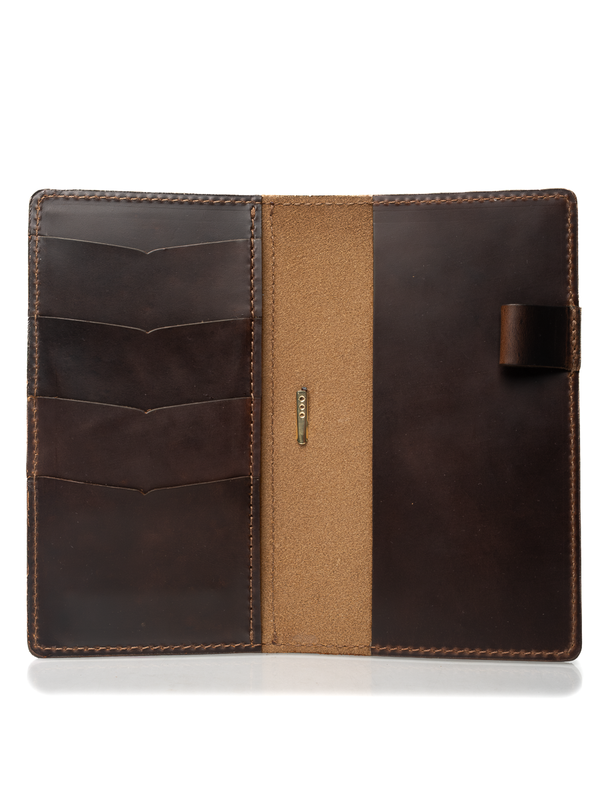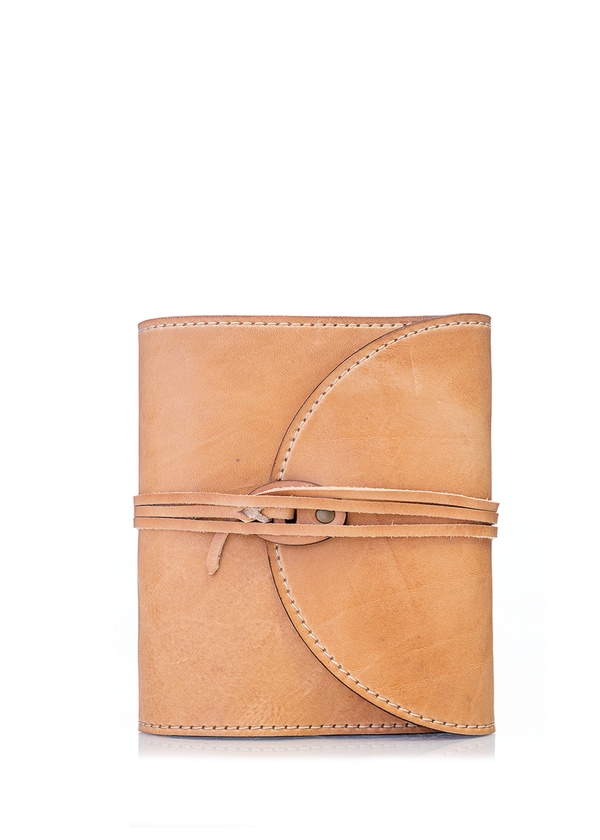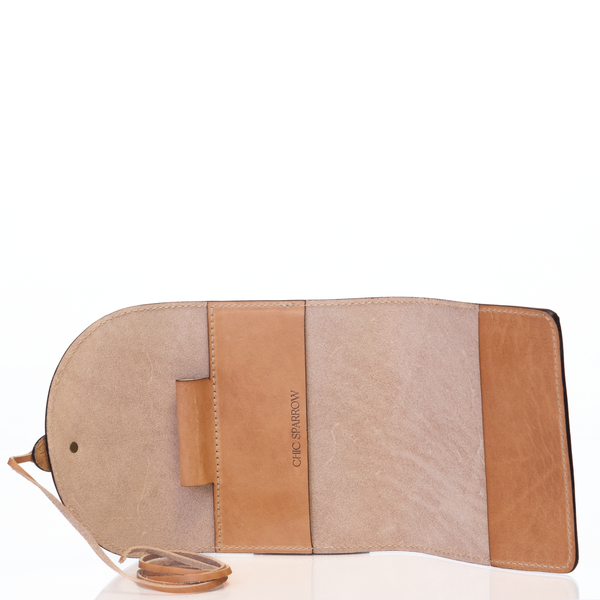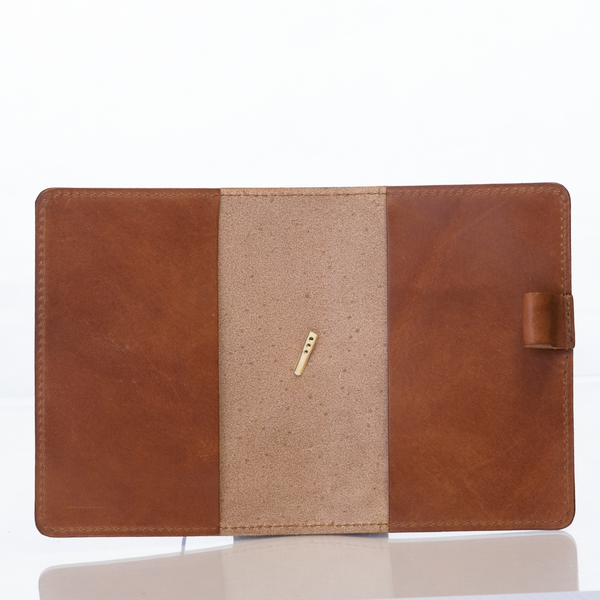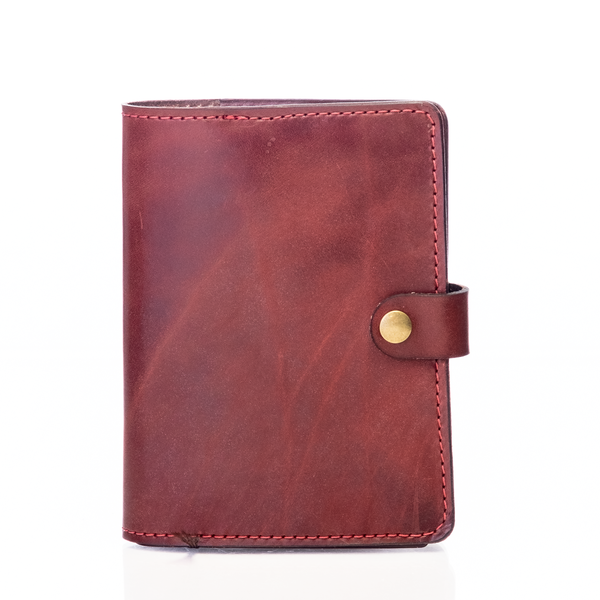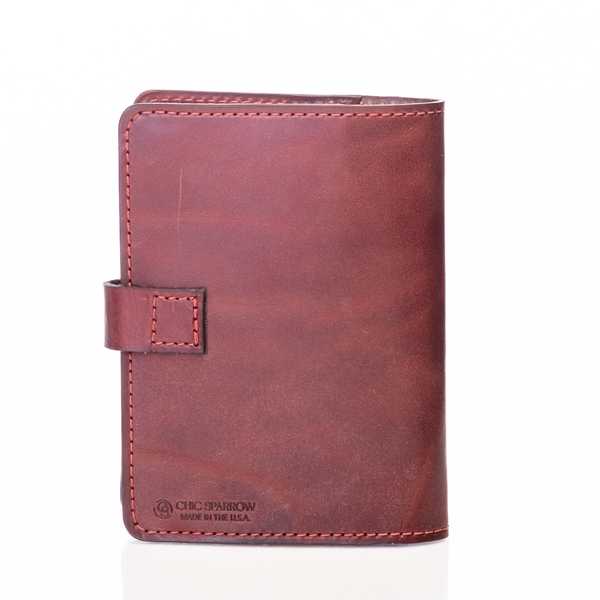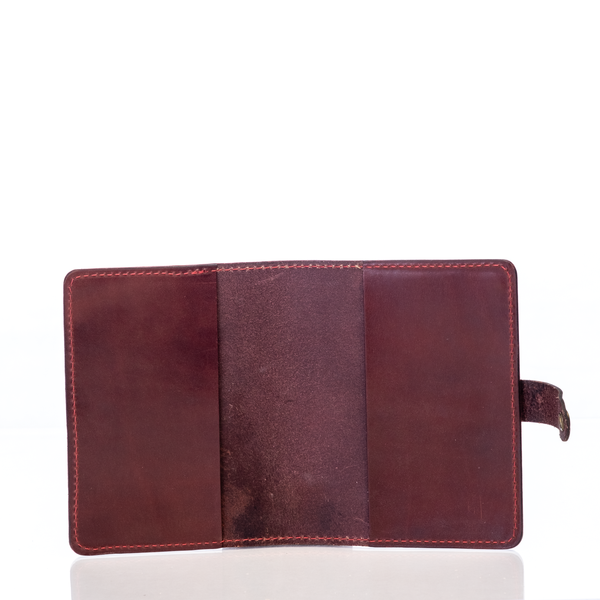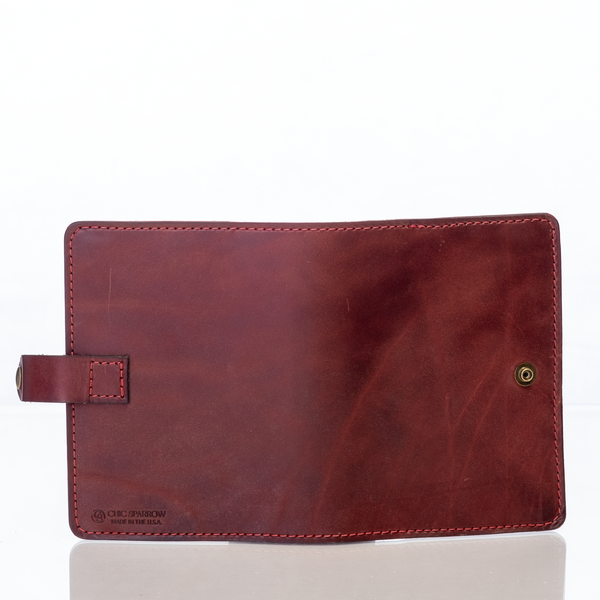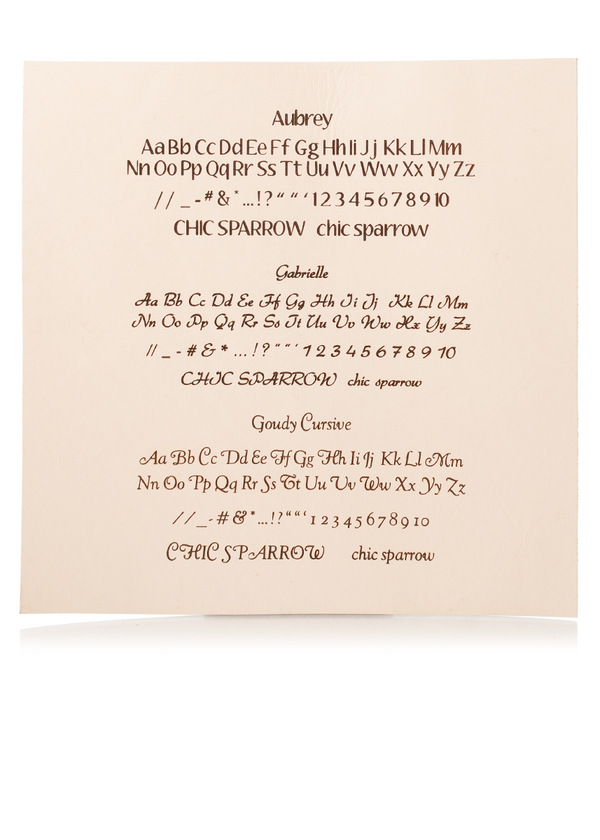 Bella Custom Size Bible or Book Cover
We can make one of our three designs to fit your favorite book, journal, or Bible.
Please note the photos are for denomination purposes. Your cover will be Bella, a Chromexcel leather.

Important Instructions

You will need: A soft tape measure. If one is not available then, strips of paper (you may need to tape some together to get it long enough). You'll need your book or notebook.

1. Close your notebook or book. Measure the height of the cover. Write down the number to the nearest fraction.

2. Keep the book or notebook closed. Take a soft measuring tape and start at the edge of the cover and wrap it all the way around to the back cover edge. Keep the measuring tape/paper even and not crooked. Write down that number to the nearest fraction.

3. Repeat steps one and two

If you are using the paper strip method, then, you must mark the paper where the measurements. Start and end and lay it out flat against a ruler or metal measure tape to get your numbers.

To order, select the size to the nearest inch, and then type in the precise measurements in the box allotted. This will get you the correct price and give us the correct measurements to make sure your book fits.

Easy right?

Now sit back and relax while we do all the work. It will take us about 10 days to get this made for you. Thank you for choosing to trust us with your custom size.