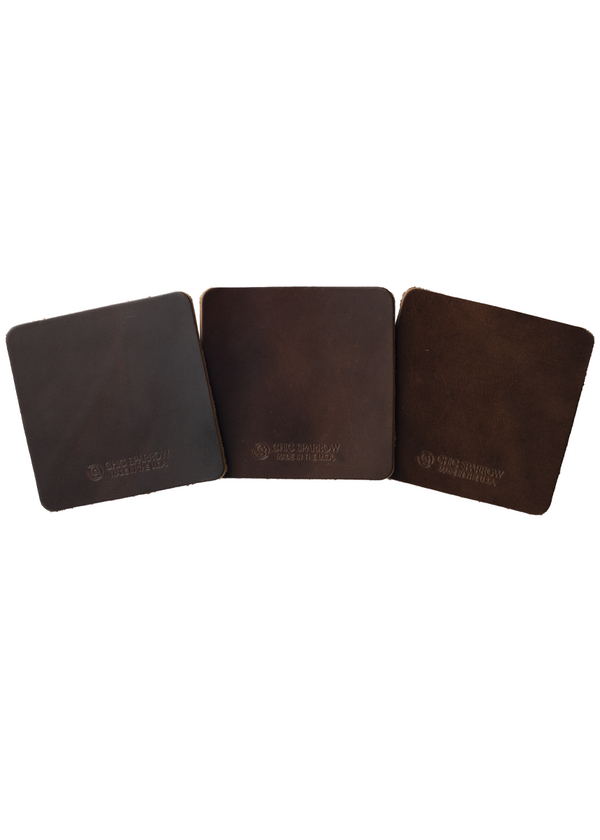 Leather Texture & Character
If you're looking for something that feels waxy and looks a little glossy, this is the leather for you. It comes beautifully rich and dark with a slight color change if you bend the leather. Scroll on down for more info!

Semi gloss
Smooth waxy texture
Soft and pliable
Light pull up: Base is dark brown pull up is dark chestnut
Has a distinct aroma
Leather Sample Design

Each color sold separately
Leather color varies by lot
Approximately 3.5" x 3.5" 
These are samples of color only. Leather takes dye differently, so your colors may not be an exact match to the sampled color.
Please Note:
Full-grain leather is not manufactured in a factory, it is grown organically with variations. These are small leather samples with natural color variation and texture on each piece. Your final product may be a different version and have slightly different characteristics.
Shipping & Inventory
Please allow 7-10 business days for shipment
Limited Stock Available