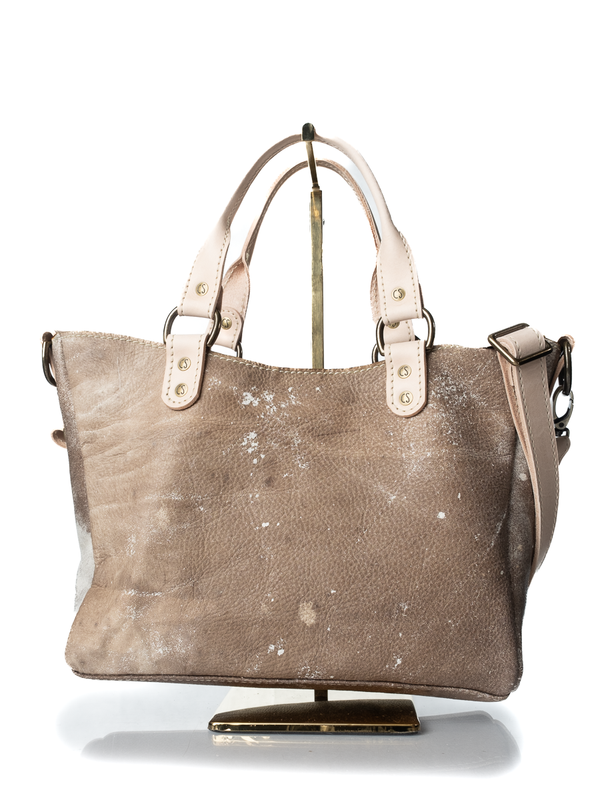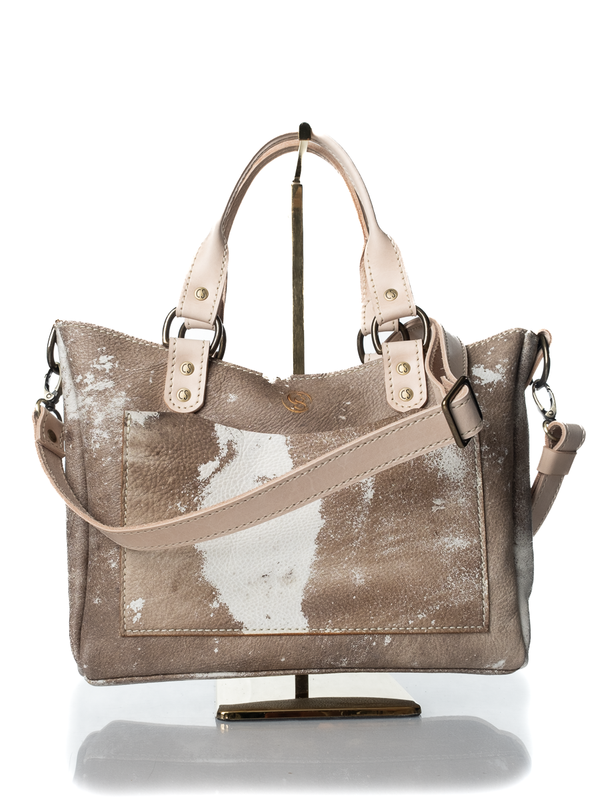 Nicole | Ophelia | Mini Tote with Crossbody Strap
This mini tote, Nicole, is ideal for any adventure! Removable pouch & adjustable strap let you switch up style from day to night. Organization & style? You can have it all!
Small to mid-size, full-grain chrome-tanned leather, removable interior pouch, and adjustable shoulder strap included
Handcrafted from supple leather in a unique vintage cow pattern
The removable pouch makes for three easy-to-see compartments

Smart design adds a chic and luxurious style to any outfit
Available in one size that will definitely capture attention and garner compliments when you're out and about
Be the stylish, well-put-together person you were always meant to be with Nicole! Handmade with care, you won't regret taking this with you around town or making it your every-day-carry. Buy yours today.
Dimensions
Front Pocket:
L: 8.8" (22.35 cm)
H: 4.25" (10.79 cm)
Handle Drop: 6" (15.24 cm)

Bag Body:

L: 11.5" (29.21 cm)
D: 3.5" (8.89 cm)
H: 8" (20.32 cm)
Snap Pouch:
L: 10.125" (25.72 cm)
D: 3" (7.62 cm)
H: 7" (17.78 cm)