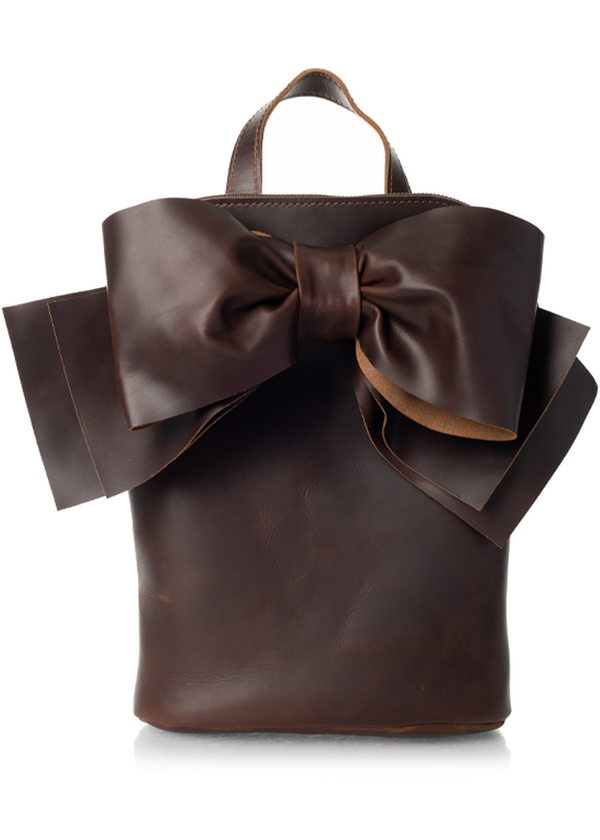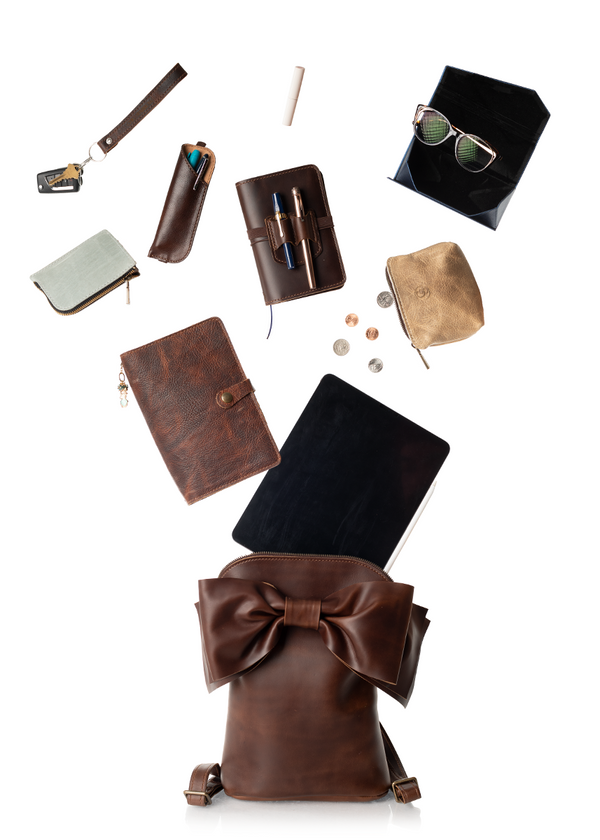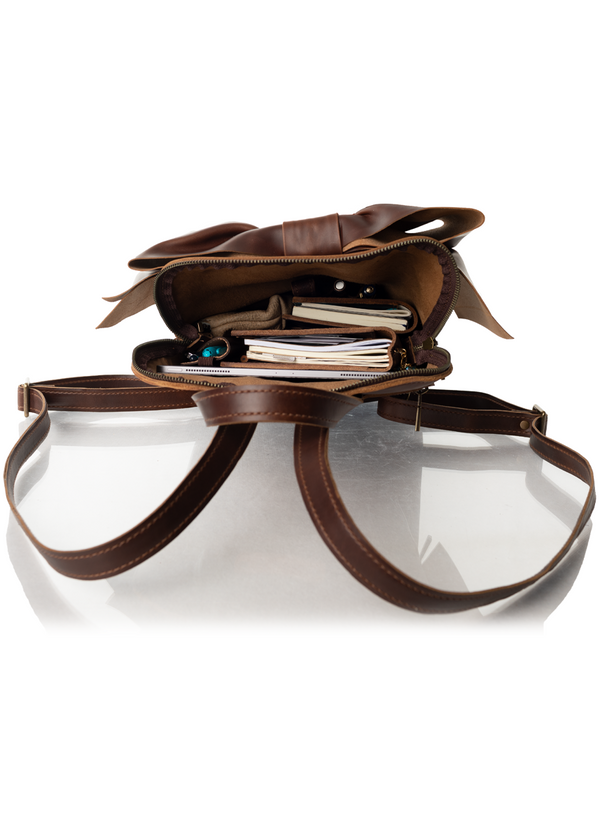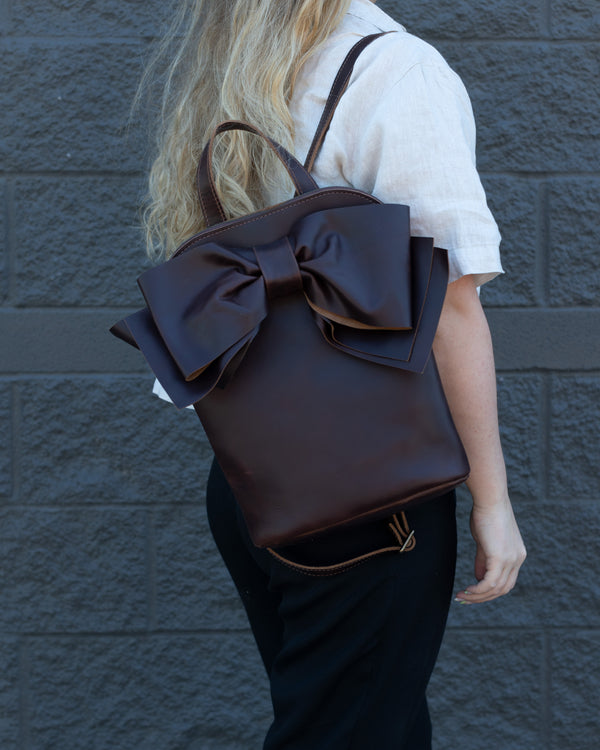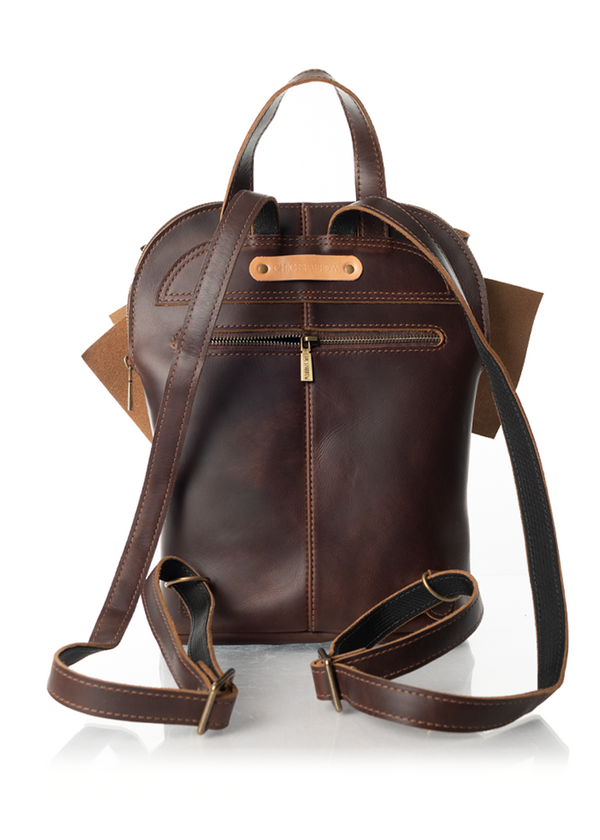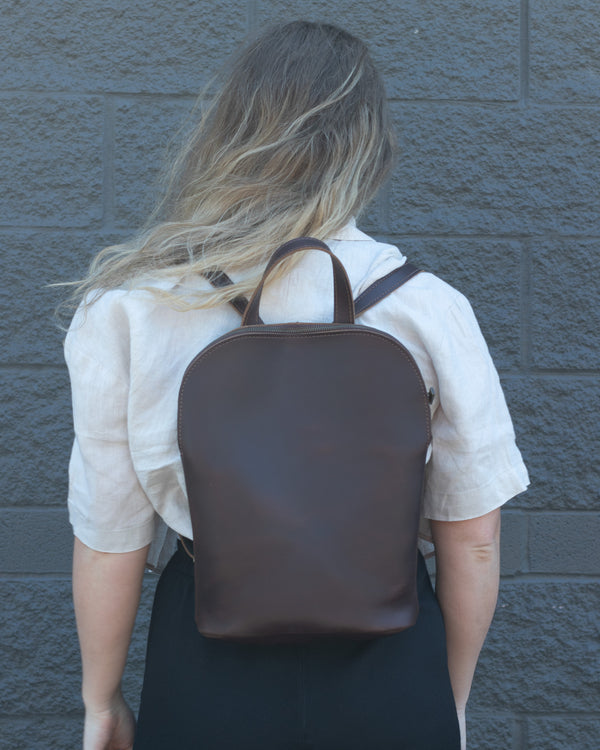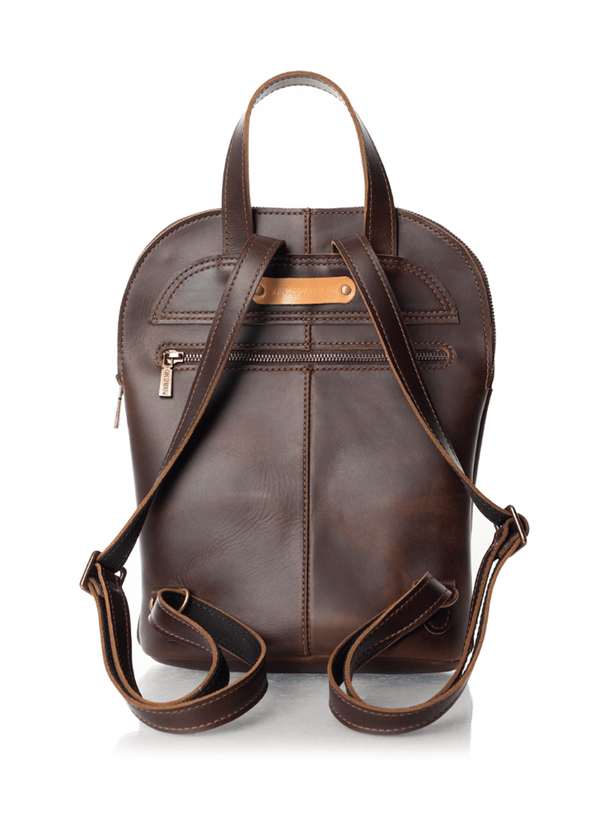 The Bella is a backpack design. Perfect for days out or use it as a carry-on when you travel. Add a feminine flare with a bow. Or keep it sleek and stylish without! This bag features two zipped pockets. One for the body of the bag proper and one on the back to stow away keys, wallet, phone, and other amenities. With the Bella you can feel your best and bring your best on whatever new adventures await you!
Leather Texture & Character
Oil treated* full-grain leather

Surface scratches easily massage out

Semi gloss
Smooth waxy texture
Soft and pliable
Light pull up: Base is dark brown pull up is dark chestnut
Has a distinct aroma
Color and texture varies between lots
Leather Backpack Design
1 Zipped pocket on the back of the bag

1 Zipped closure on the body of the bag
Shoulder straps made from matching leather and stitched for durability
Measurement
Measures 12" x 9" x 4" 

Approx. 39" max handle drop

Weighs approximately 2 lbs. empty
Shipping & Inventory

Typically ships within 7-10 business days

If the item isn't available, please submit your email address to be notified if it is re-stocked


Guarantee
This product is designed for a lifetime of use. If you ever experience deterioration outside of normal wear and tear, please contact us.
 * This item is treated with oil. Oil treated leathers have been known to transfer onto lighter colored items and fabrics after prolonged exposure. Keep this in mind before purchasing.
 **Photos are for reference only