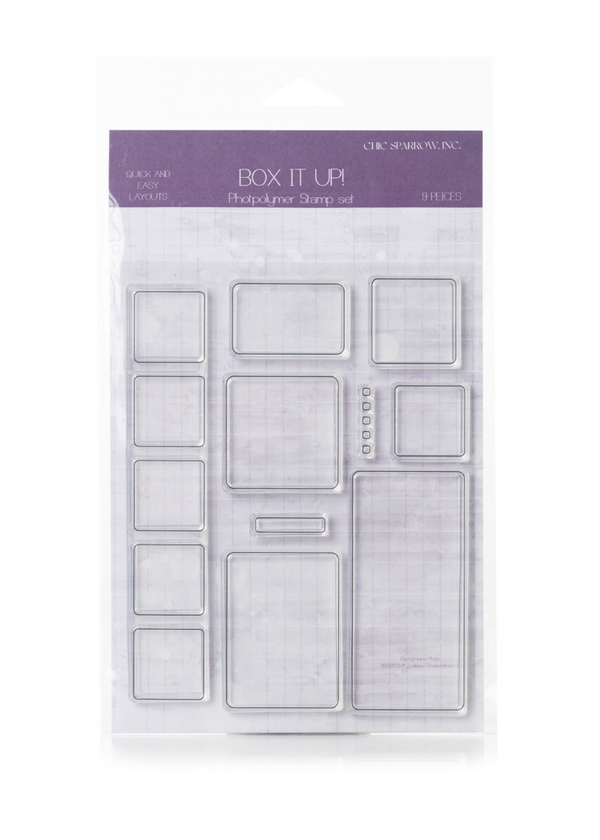 These stamps are the perfect functional accessory for your planning, habit tracking, and journaling. Simply stick the stamp onto a plastic surface (acrylic block), press it into your pad of ink, and then press it firmly on your piece of paper - ta-da! Beautiful, even, sleek boxes to organize your paper and plan out your day/week/month. The stamps are made of photopolymer material which has a soft and flexible texture.
*Packaging insert may vary*
Product Design
9 individual stamp
Reusable
Durable material
Made in the U.S.A
Measurement: Centimeters

.5cm x 2.5cm stamp

2.5cm x 2.5cm stamp

3cm x 3cm stamp

4cm x 4cm stamp

2.5cm x 4cm stamp

4cm x 5.5cm stamp

4cm x 8.5cm stamp

5 Bullet Point stamp

5 2.5cm x 2.5cm ( 2.5cm x 14.5cm) box stamp
 Inventory and Shipping
Please allow 7-10 business days to ship
If the item isn't available, please submit your email address to be notified if it is re-stocked
*We do not manufacture photopolymer materials, California residents click here for Prop65 Warning.