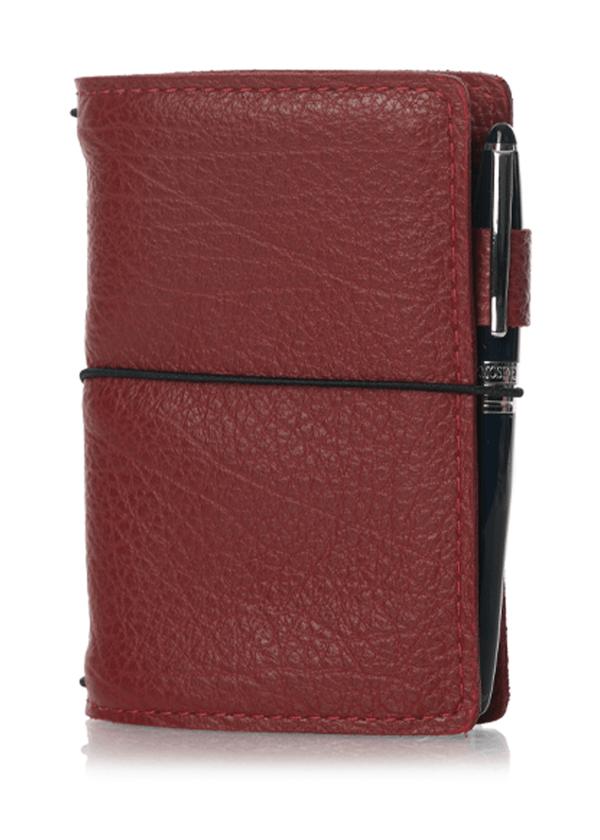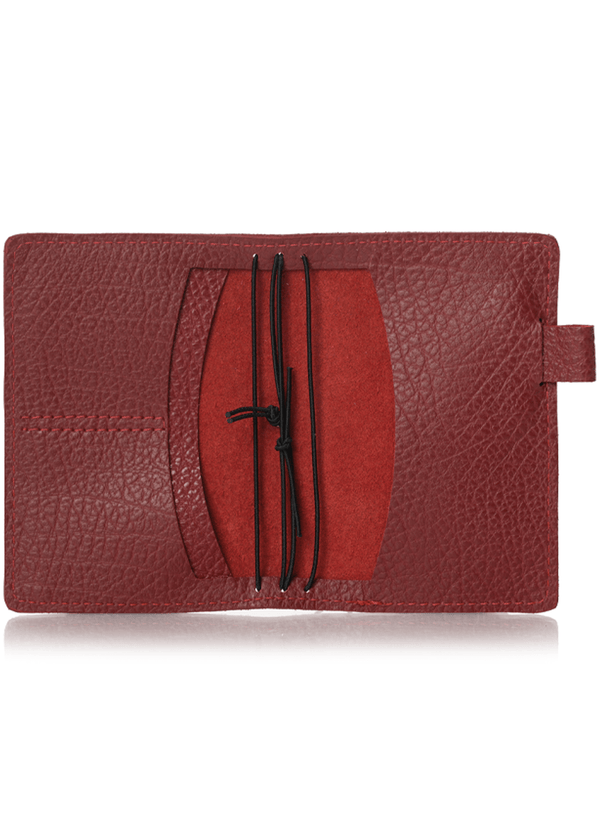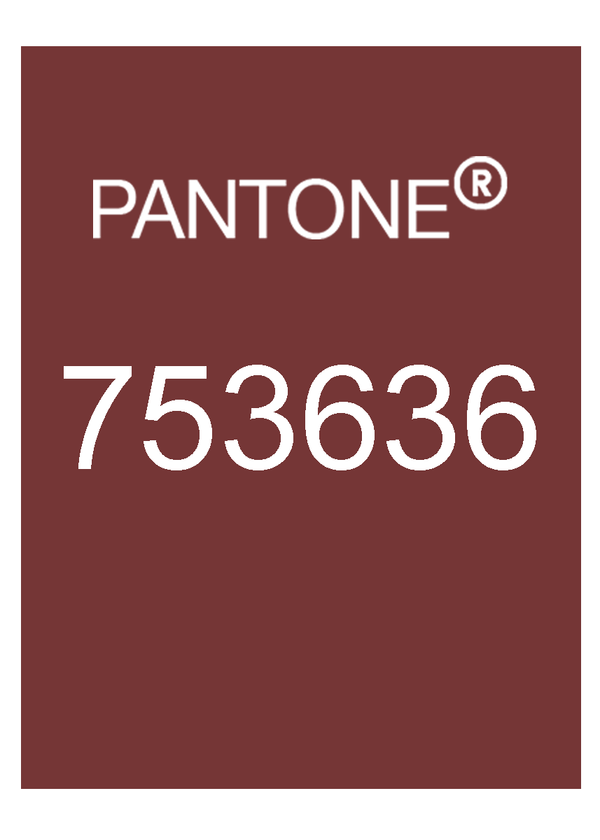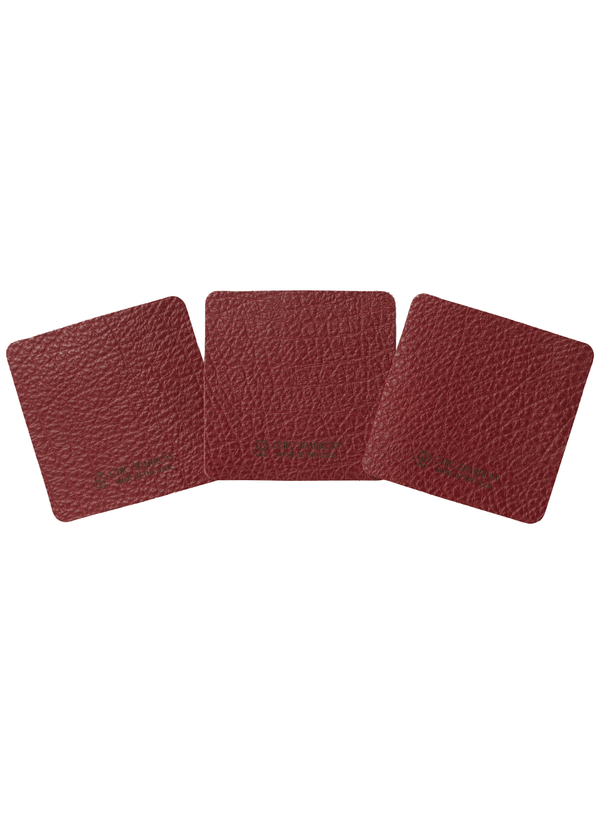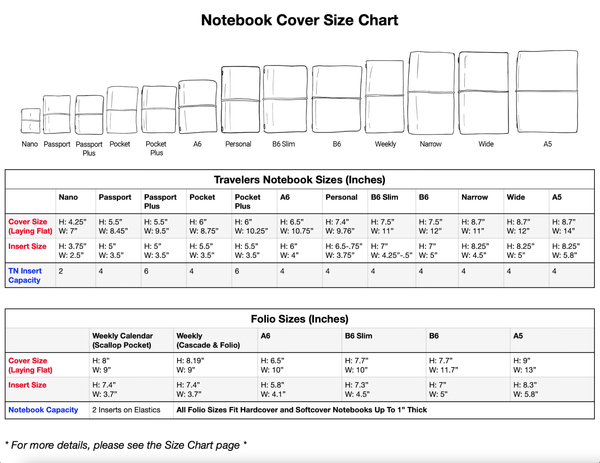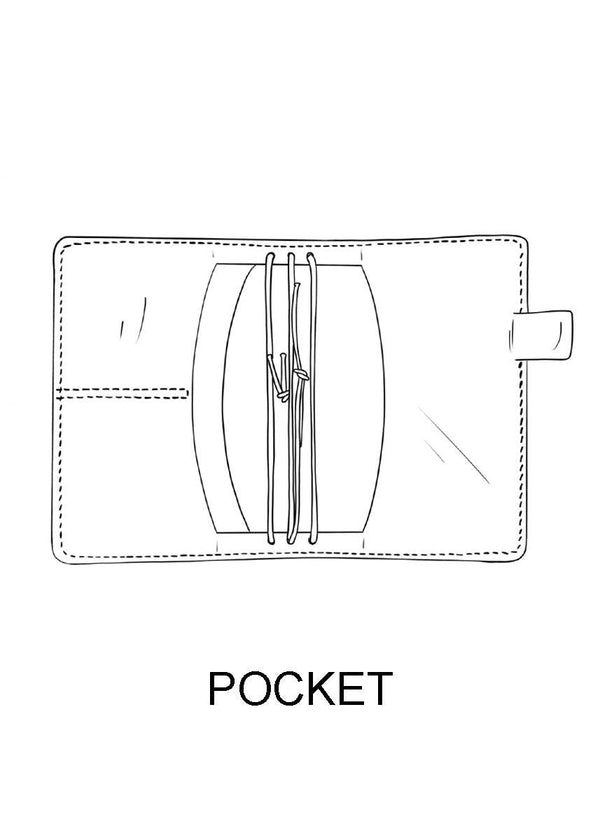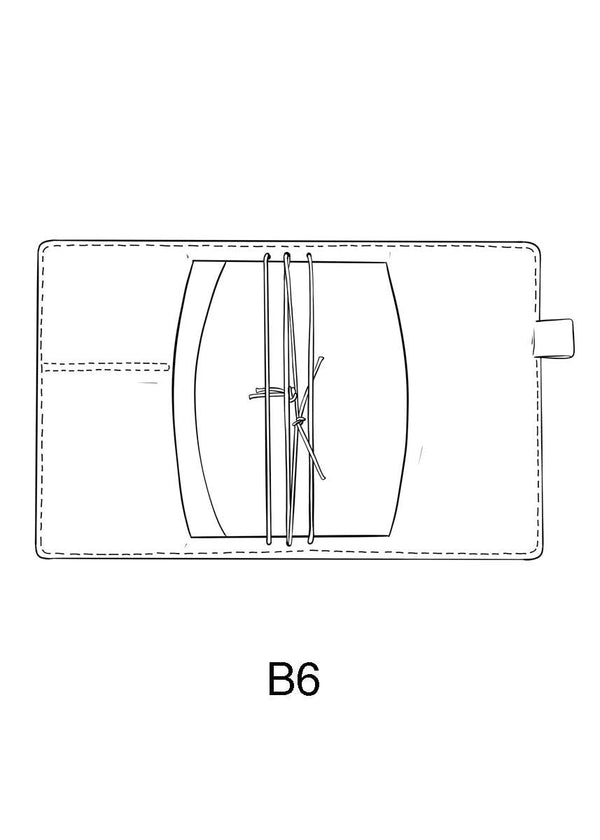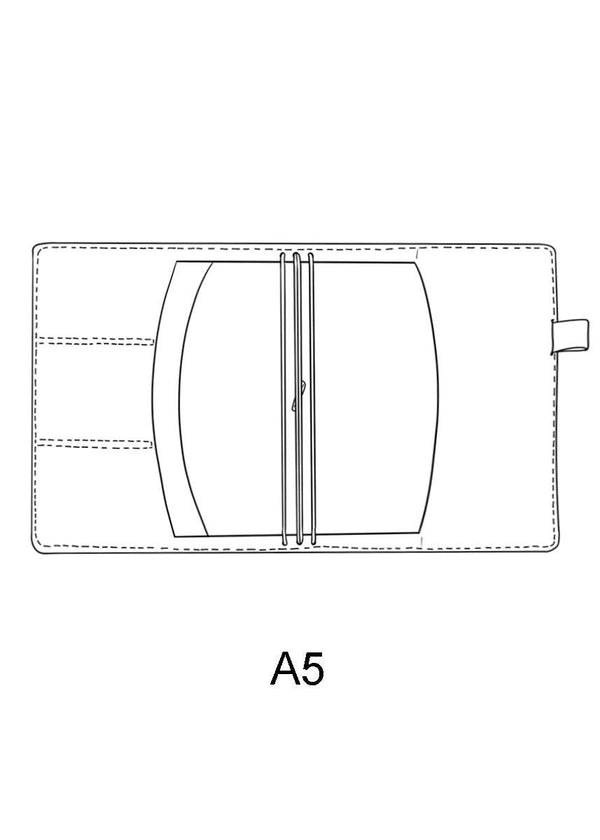 *This product features the removable pen loop*
Leather Texture & Character
Don't let the name fool you, Noel is a leather that can be loved year-round! The color symbolizes the essence of the Holiday season, full of cozy vibes and good cheer. Noel is a deep red that makes a statement in any collection. Best of all, this vibrant hue will stay true to color, even after use.

Noel is pebbled throughout, giving it a luxurious texture that is lovely to hold. This leather is scratch resistant and stands up against wear and tear. Noel is a soft leather that will wrap around your pages like a dream!

If you like textured leathers, you'll love Noel!
Buffalo print chrome tanned, flexible, top grain leather

Somewhat glossy finish with a pebbly texture and soft hand
Scratch resistant
Color and texture vary between lots
Notebook Cover Design

Center spine closure

Topstitched pockets with reinforced edges

Removable pen loop

4 elastic strands on all sizes
See photo for stitching and elastic color
Approximately 1.6 mm - 1.9 mm thick 
Nº7 Pocket Design
Available in sizes A5, B6 and Pocket
Lined with leather around the perimeter
Front: A5 - 3 pockets, B6 & Pocket - 2 pockets
Front: Large pocket under the smaller pockets
Back: Full length pocket fits an insert or notebook
Please see illustration photos for more details
Shipping & Inventory
Please allow 7-10 business days for shipment

Limited Stock Available

Made in the U.S.A
Order Notes
Order notes are general requests. We always take them into consideration, however, we cannot guarantee specific leather variation. Thank you for understanding!