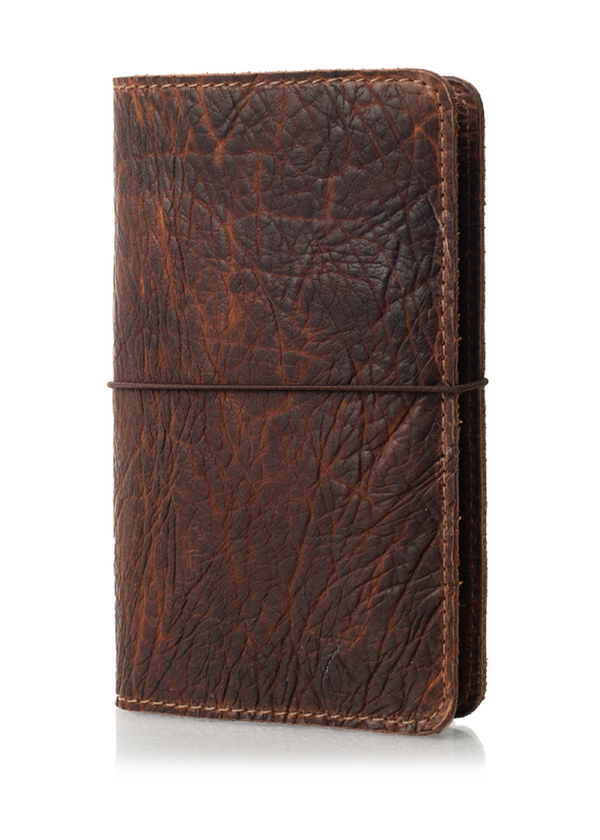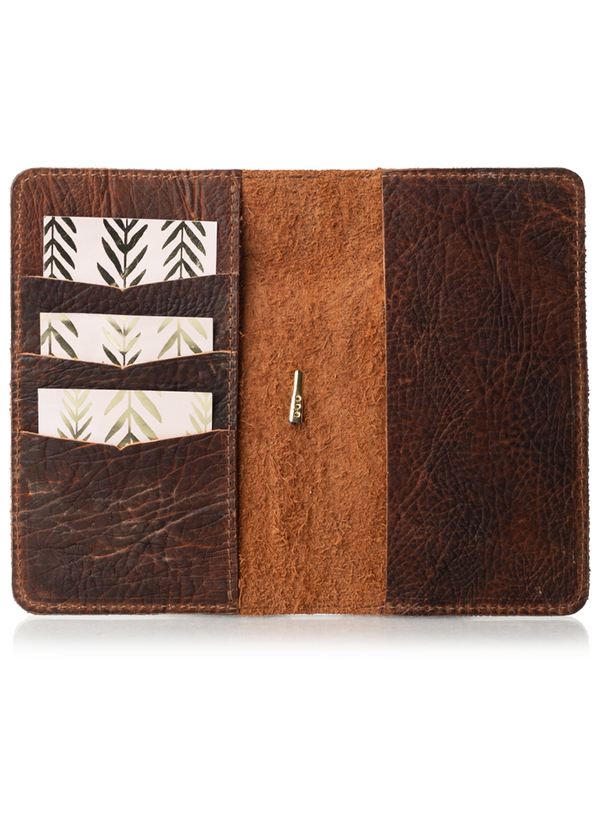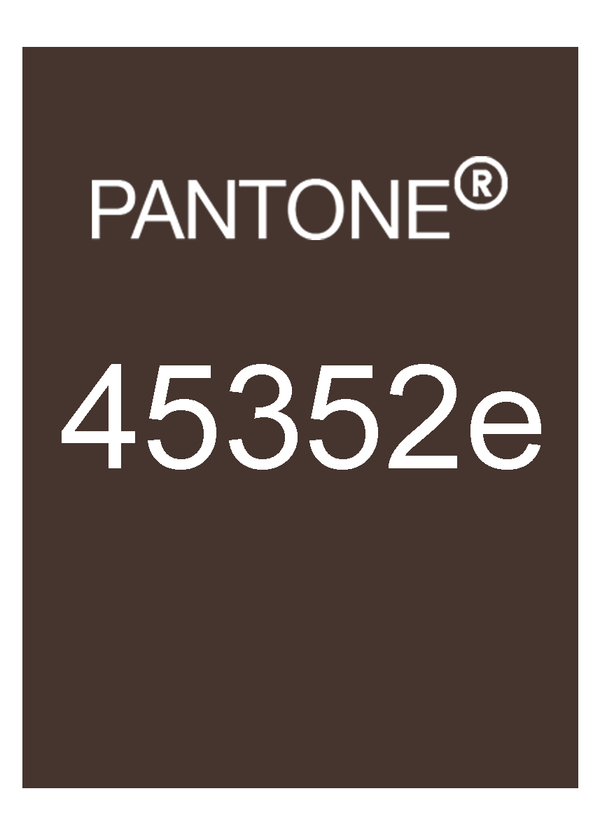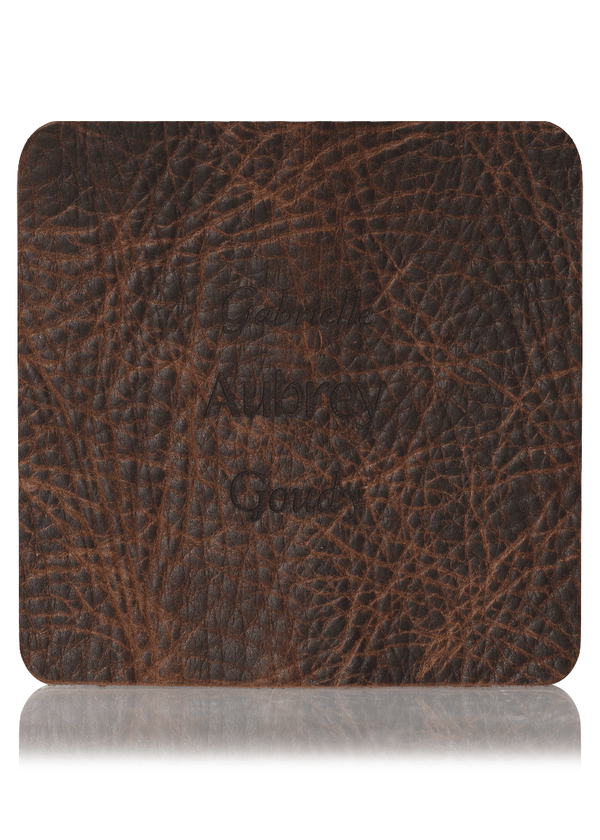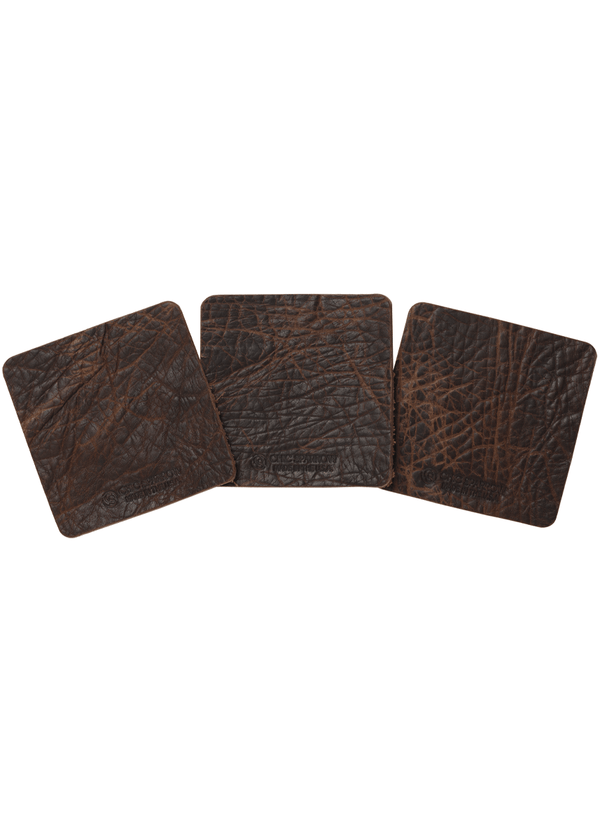 Buffalo Bill | Cascade Folio
Leather Texture & Character
This leather is American bison hide and displays so much luxurious texture variation. The dark brown color is accented by medium brown crackles and pull-up. The raised pebbled surface resembles a roadmap, reminding you of life's journey. Just like the animal, Bison leather is extremely strong, so its durability is unmatched. Take this on all of your adventures, knowing your trusty companion can handle anything that comes it's way.
Veg-tanned, full-grain leather 

with a soft hand

Textured with a light matte finish & some pull-up

Easily scratches and wears its history with pride

Color and texture will vary

Please Note:

 This leather has a high wax content and some white wax bloom may be present. Simply brush the leather, heat it with a hair dryer or use a cloth to remove the wax bloom.
Cascade Folio Design

Center spine closure

Topstitched cascade pockets

Topstitched front & back slip pockets
Approximately 2.2 - 2.6 mm thick 
See photo for stitching and elastic color
 Shipping & Inventory

Please allow 7-10 business days (Monday-Thursday) for shipment

Limited Stock Available

Made in the U.S.A.