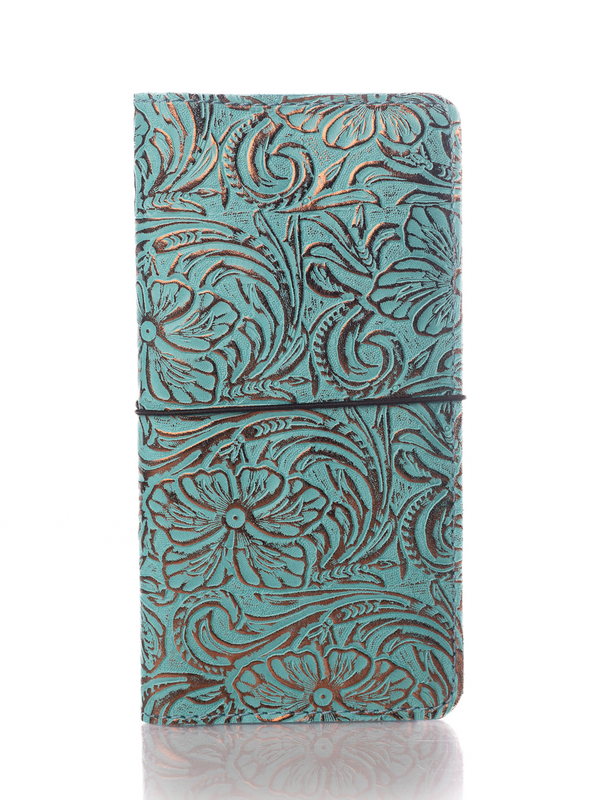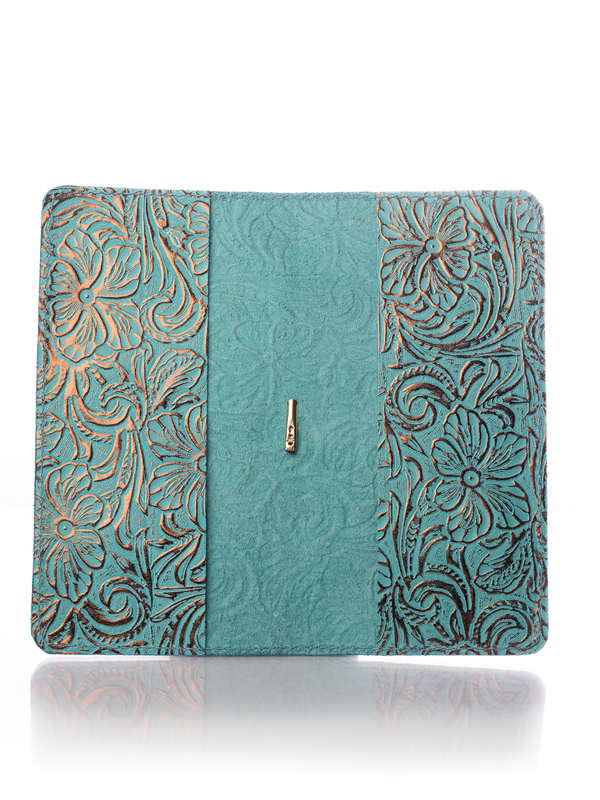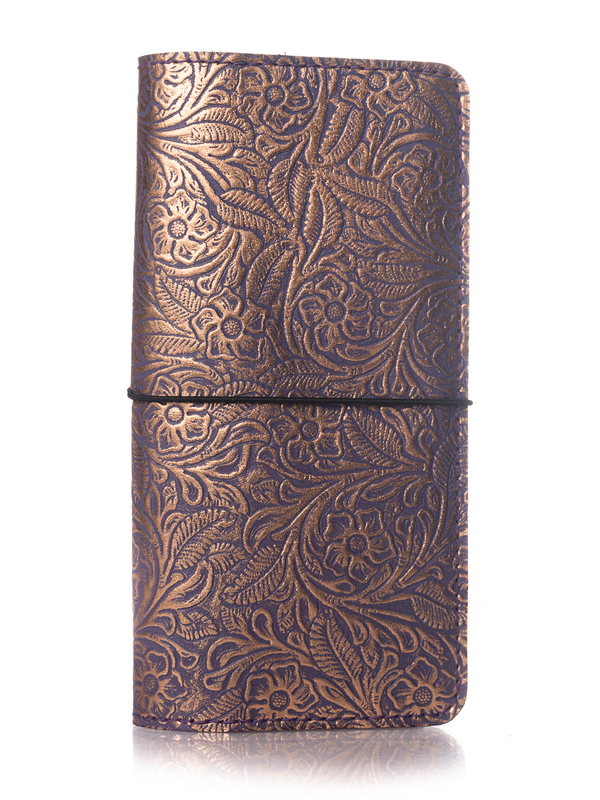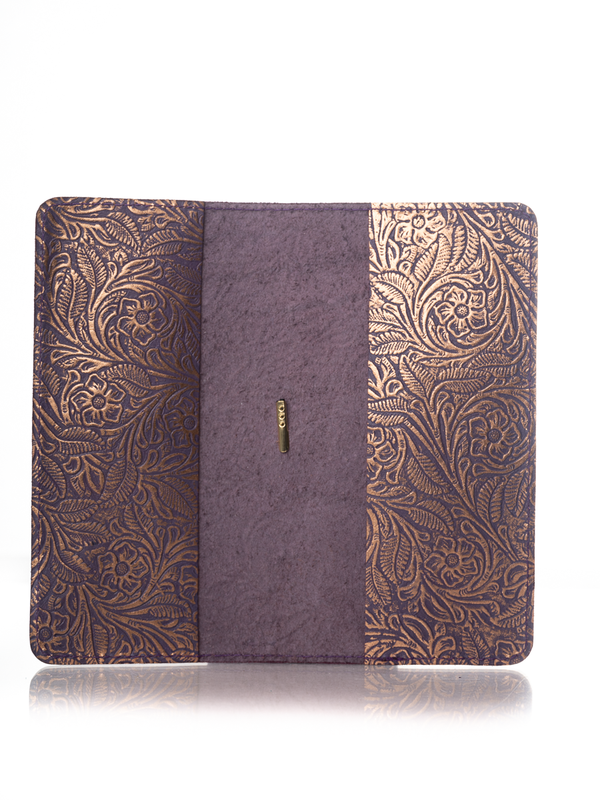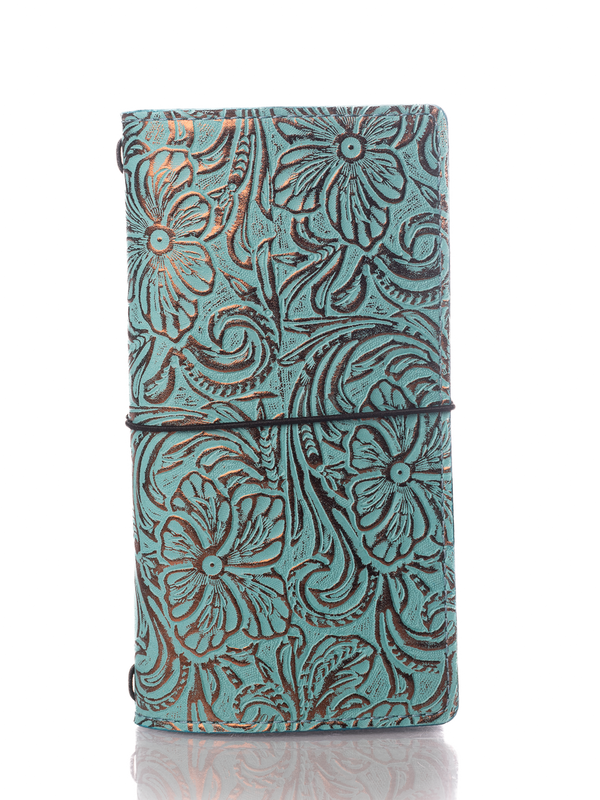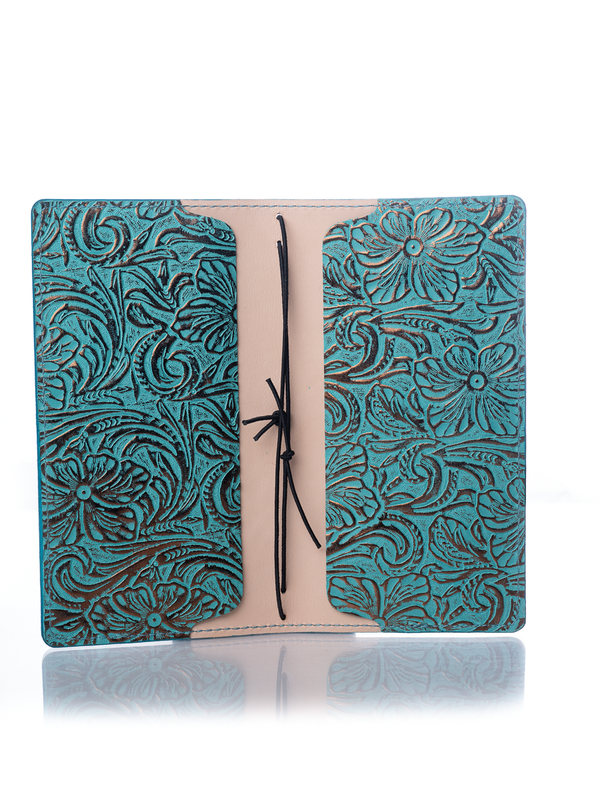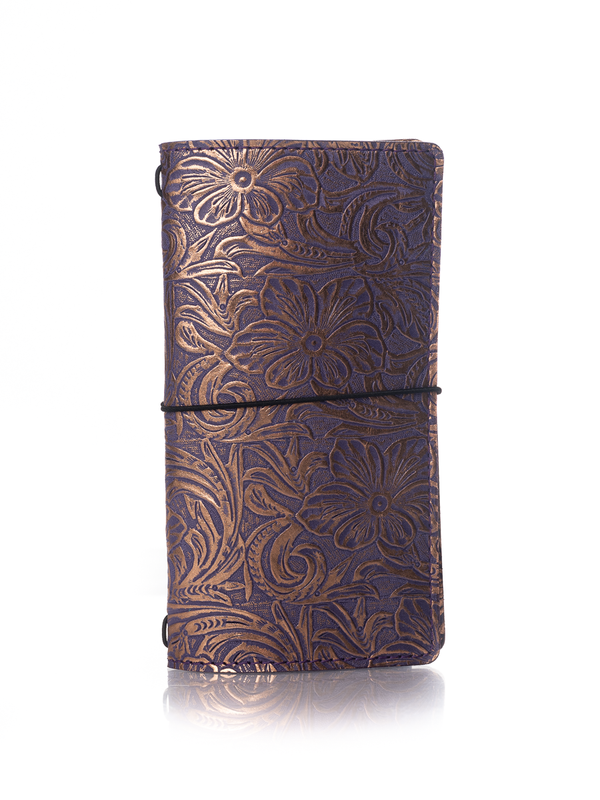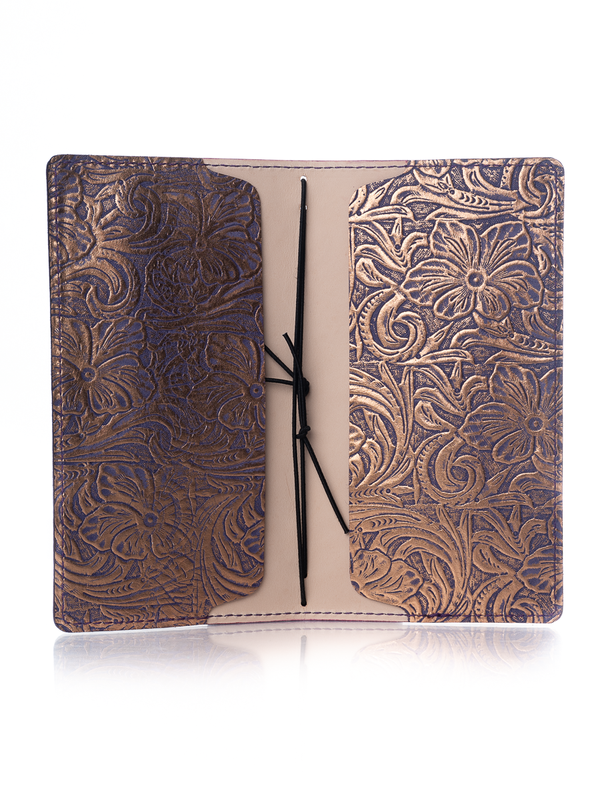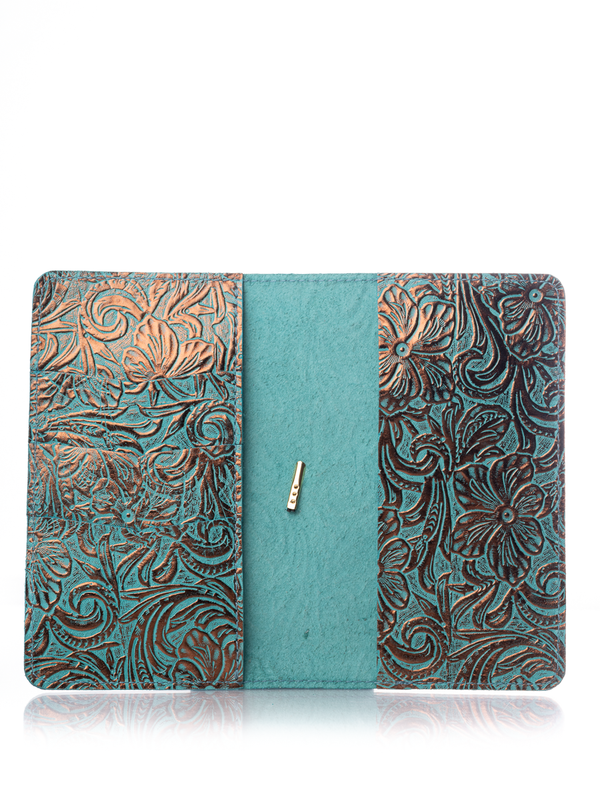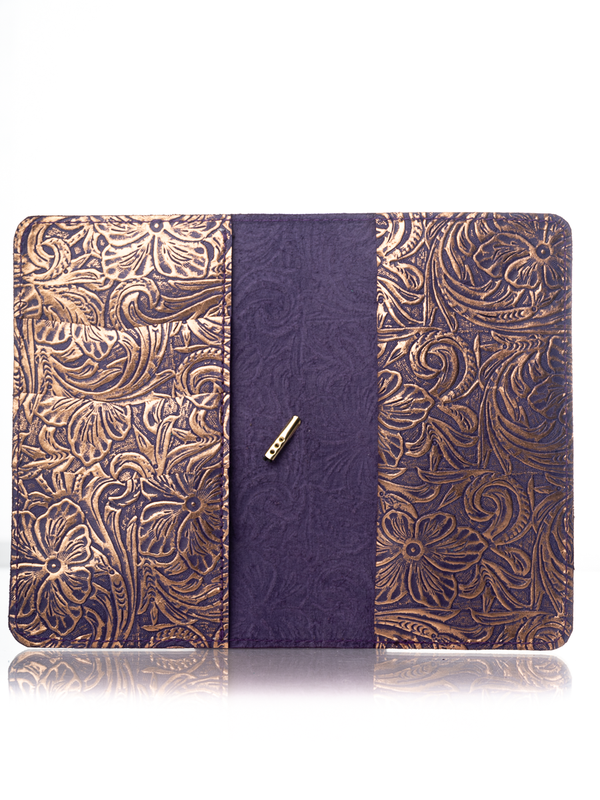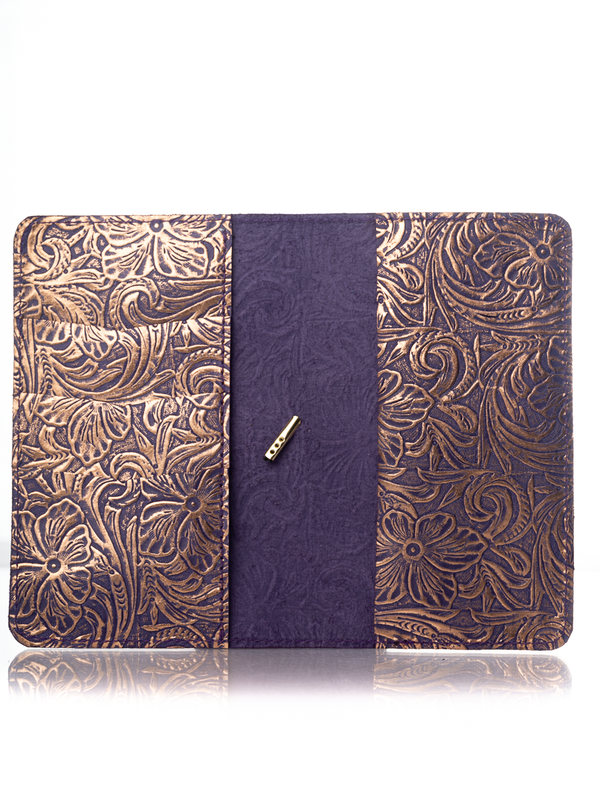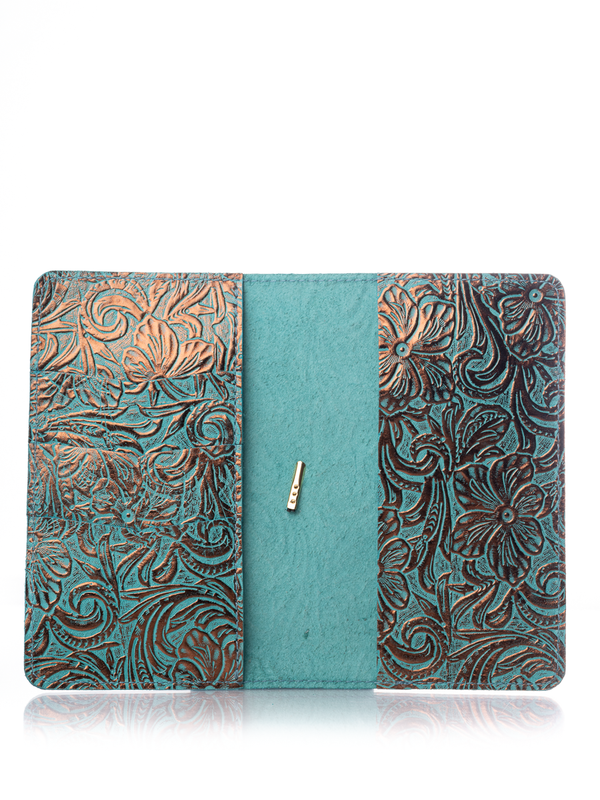 Josephine | Hobonichi Weeks Covers
Josephine's got your hobonichi weeks covered. Take a look at the photos to see the difference between each design.
Handcrafted from chrome-tanned, embossed leather
This leather is very soft handed
Closure elastic affixed with a metal brad
Variety of sizes available to suit any need and preference
Available in two striking colors: Turquoise and Purple
Stays as timelessly beautiful as when you first receive it

Approximately 1.0 - 1.7 mm thick
The Deluxe Weekly is lined with natural vegetable tanned leather to give it structure.
Have questions? Email: support@chicsparrow.com