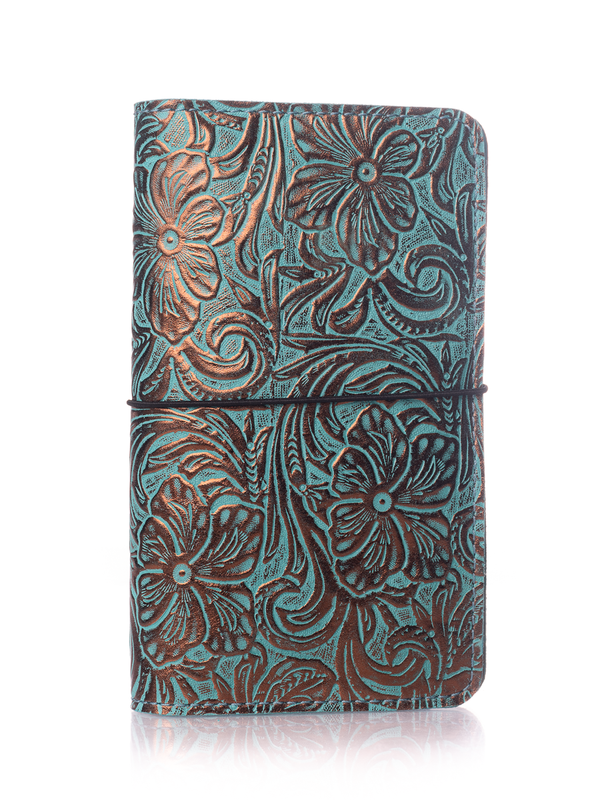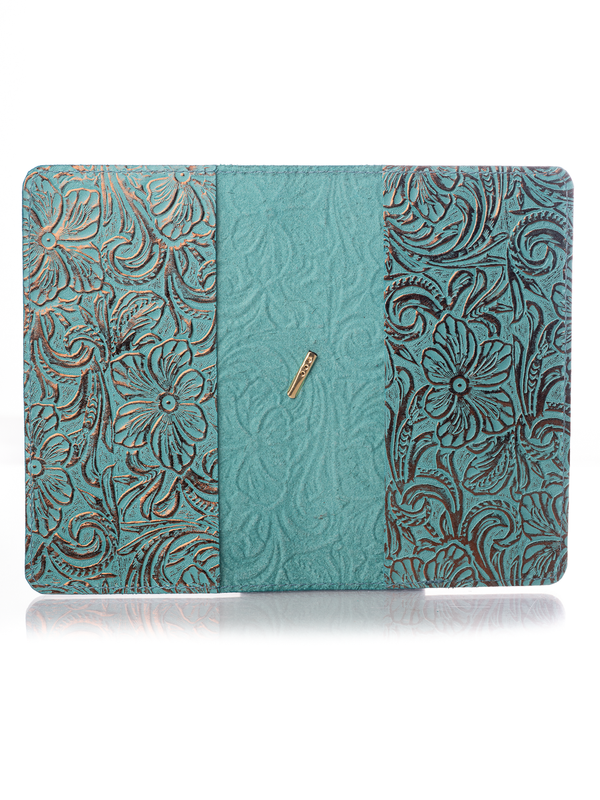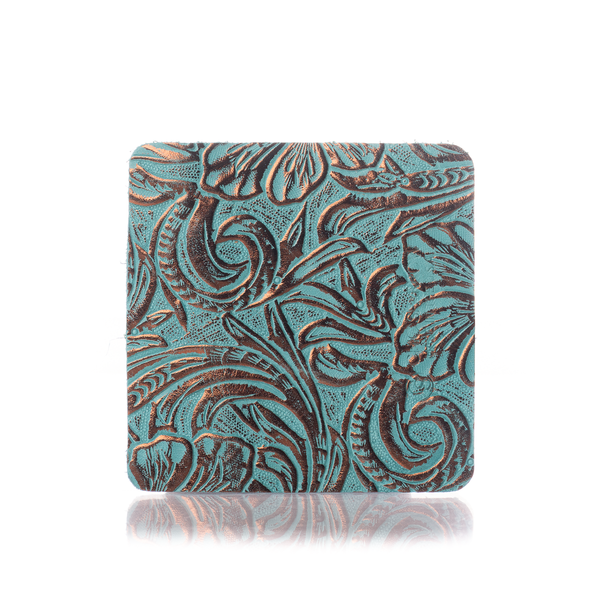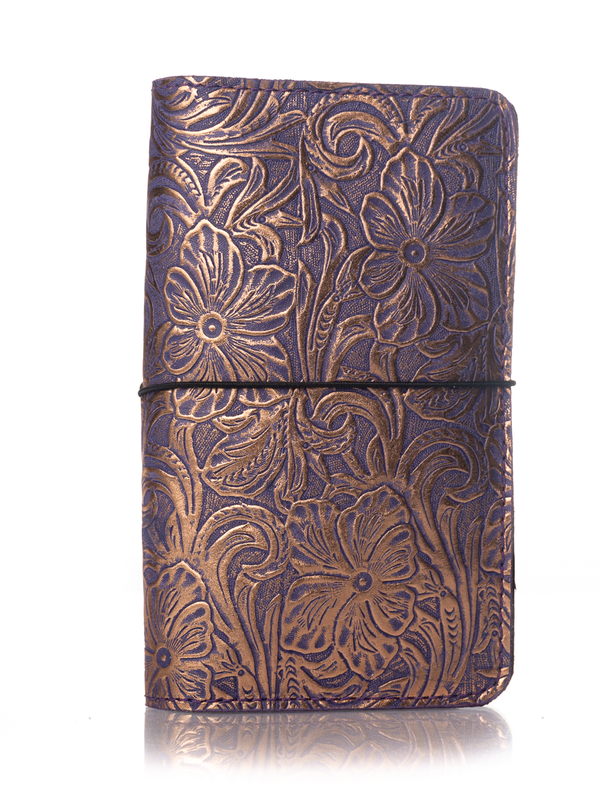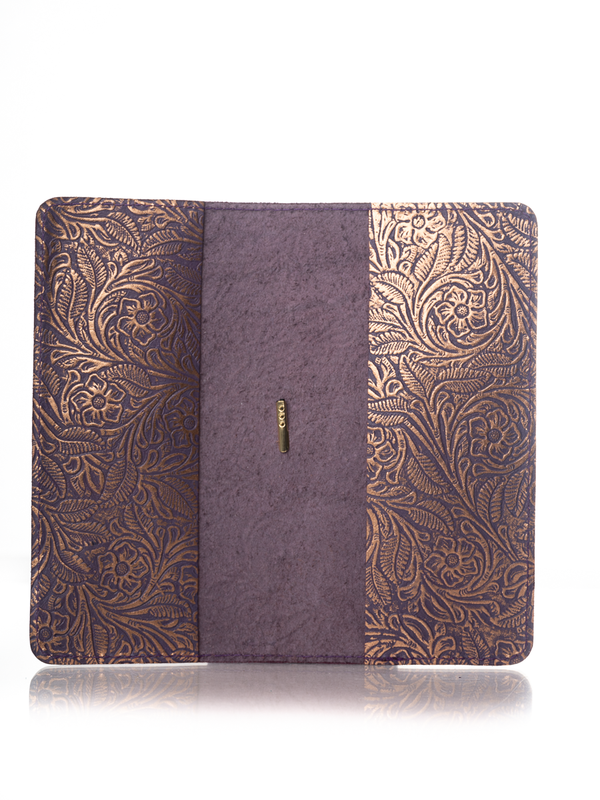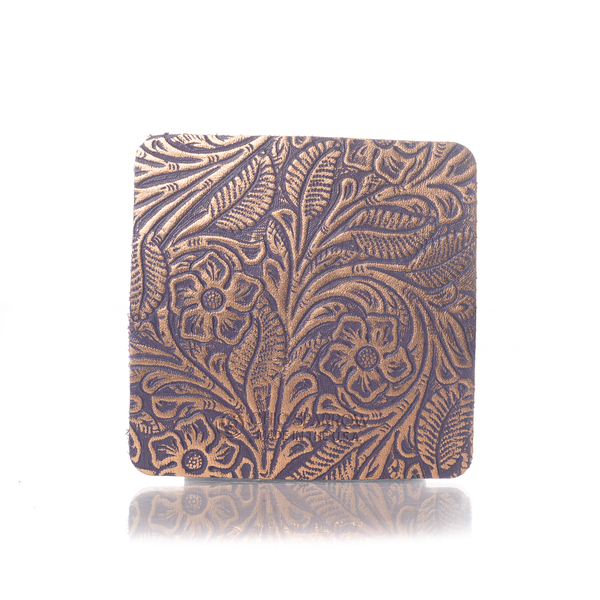 Get ready to tackle the year with Josephine. This striking folio is designed to hold hard or soft-bound notebooks, keeping your ideas wrapped in beauty. With its visually stimulating look its the perfect companion to help on any of your adventures.
Handcrafted from chrome-tanned, embossed leather
This leather is very soft handed
Closure elastic affixed with a metal brad
Variety of sizes available to suit any need and preference
Available in two striking colors: Turquoise and Purple
Stays as timelessly beautiful as when you first receive it

Approximately 1.0 - 1.7 mm thick
This particular leather's texture is not conducive for an inscription so inscriptions are not available.
Have questions? Email: support@chicsparrow.com