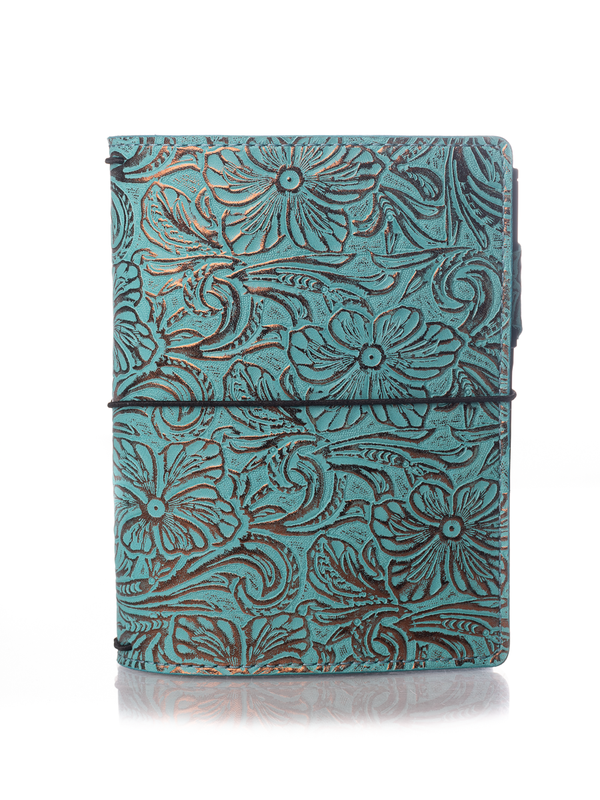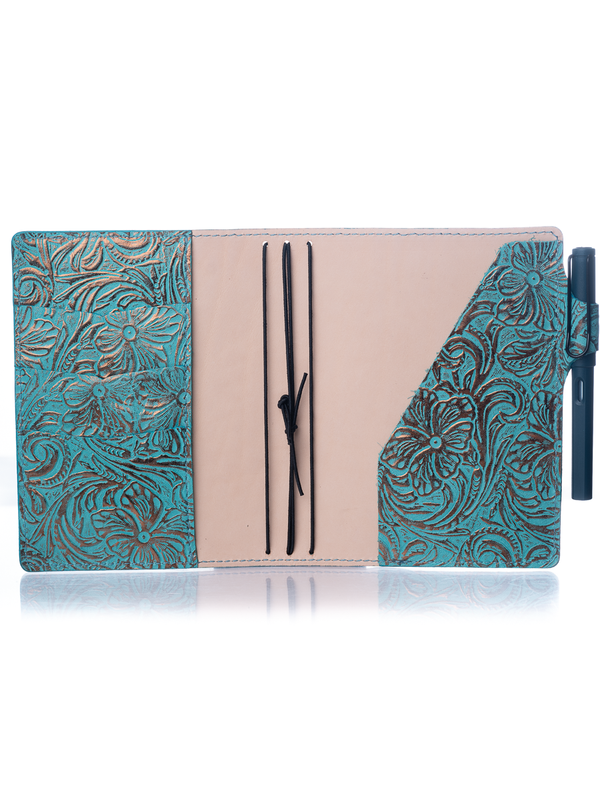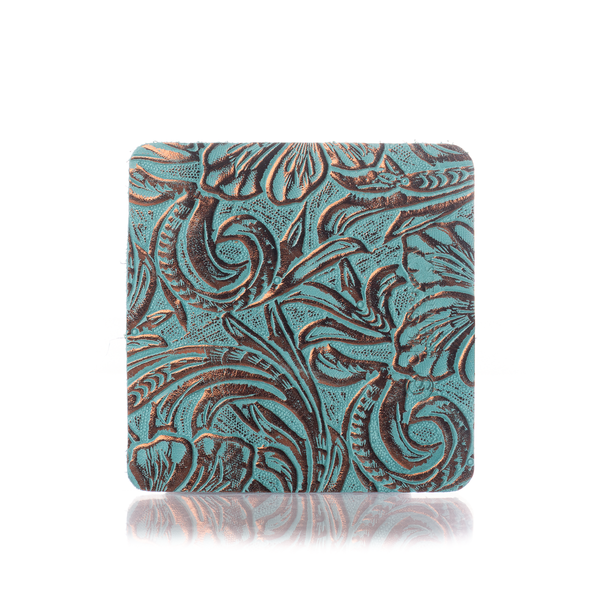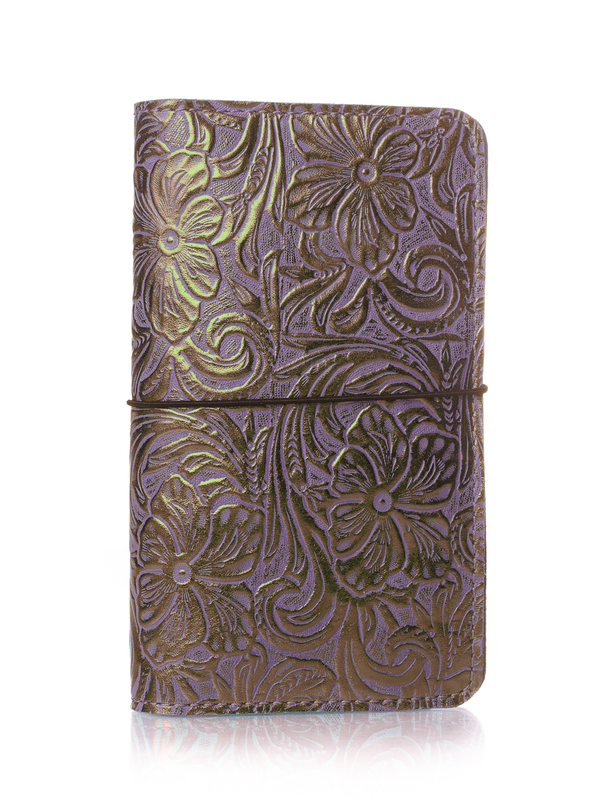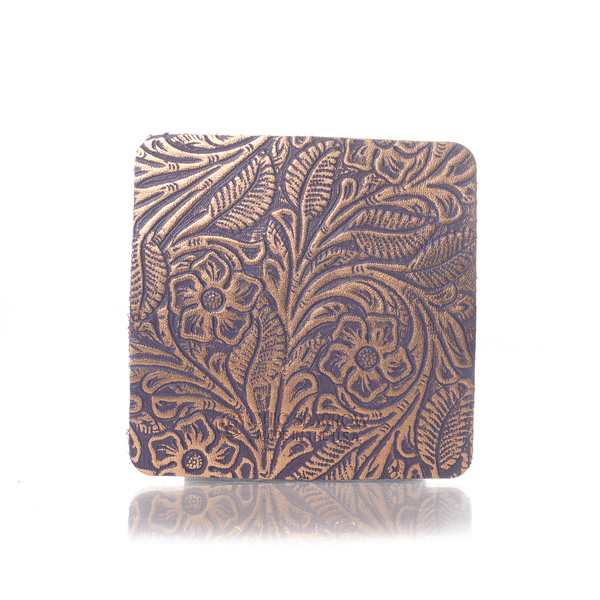 Enjoy the radiant beauty of Josephine! This shimmery leather cover has a pen loop and card pockets, so you can stay consistently prepared for whatever comes your way. Go on an adventure and let Josephine empower you!
Handcrafted from chrome-tanned, embossed leather
These covers are lined with natural vegetable-tanned leather to give the cover structure
Includes a minimum of 4 resilient elastics
Variety of sizes available to suit any need and preference
Available in two striking colors: Turquoise and Purple
Stays as timelessly beautiful as when you first receive it

Approximately 2.0 - 2.4 mm thick
This particular leather's texture is not conducive for an inscription so inscriptions are not available.

Have questions? Email: support@chicsparrow.com