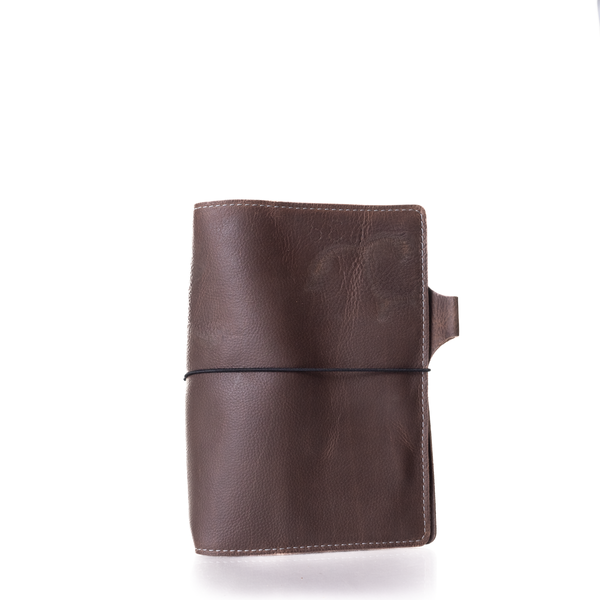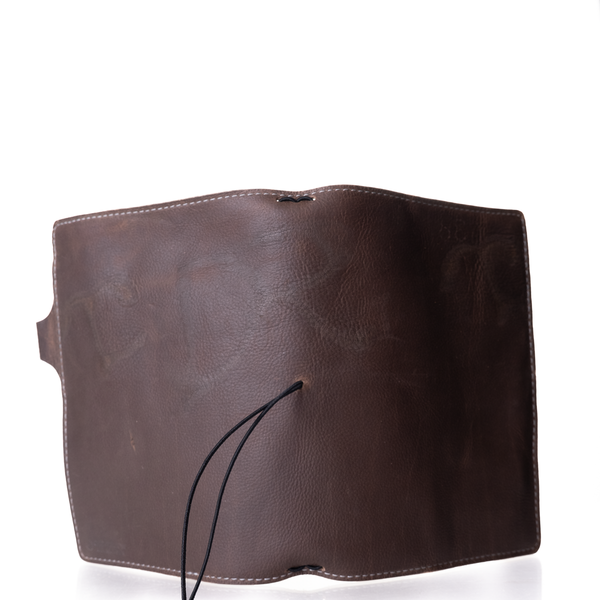 Beautifully Branded Covers
Branded leather items are for the bold and the brave, those who love unique marks and a statement piece. They are full of character and will be a perfect companion for your next adventure! 
Branded portions of leather hides have been artisan-picked to create stunning, one-of-a-kind Traveler's Notebooks. Brandings on the hides are used by cattle ranchers to help identify their livestock. They are often made of a single/double initial, or a small crest/character. These unique items have stories to tell and many adventures ahead. Keep an eye on this listing, with some luck you might see your initials one day! 
Select the item from the drop-down menu to see the photo.
Featuring unique branding or marks
No two will ever be alike

These notebooks may feature scars and stunning variation in color
Inventory and Shipping 
Please allow 7-10 business days for shipment
Limited availability 

Inscriptions are not available for these items

Due to the nature of these notebook covers, Beautifully Branded items are final sale. Thank you for understanding.