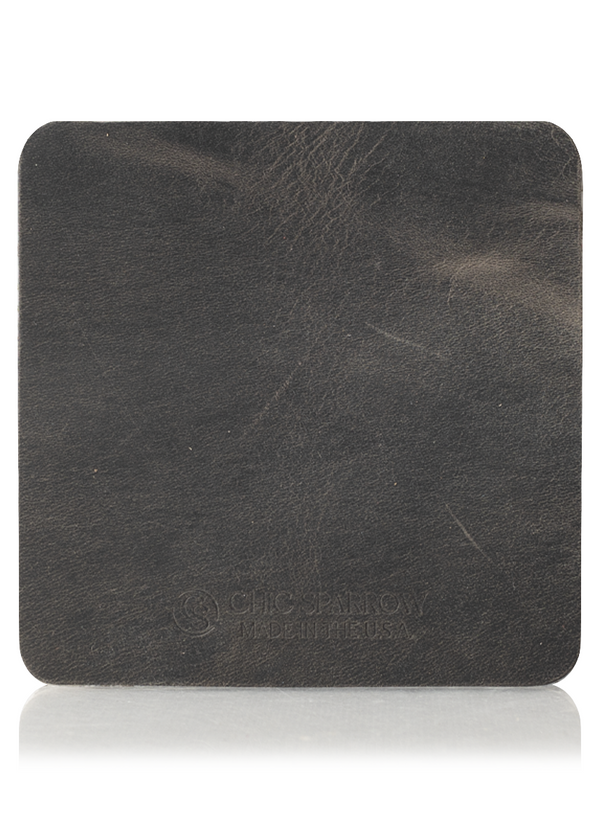 Meteorite | Leather Sample
Leather Texture & Character
The velvety feel of the Meteorite leather wears its rough & tumble surface scratches with grace. With gorgeous pull-up qualities, this leather illustrates the unique journey of each piece.
Matte chrome-tan, full-grain leather
Beautiful color variation
Includes desirable pull-up effect
Plush, velvety feel with unique range marks
Color and texture varies between lots
Leather Sample Design
Each color sold separately
Leather color varies by lot
Approximately 3.5" x 3.5" 
These are samples of color only. Leather takes dye differently, so your colors may not be an exact match to the sampled color.
Please Note:
Full-grain leather is not manufactured in a factory, it is grown organically with variations. These are small leather samples with natural color variation and texture on each piece. Your final product may be a different version and have slightly different characteristics.
Shipping & Inventory
Please allow 7-10 business days for shipment
Limited Stock Available