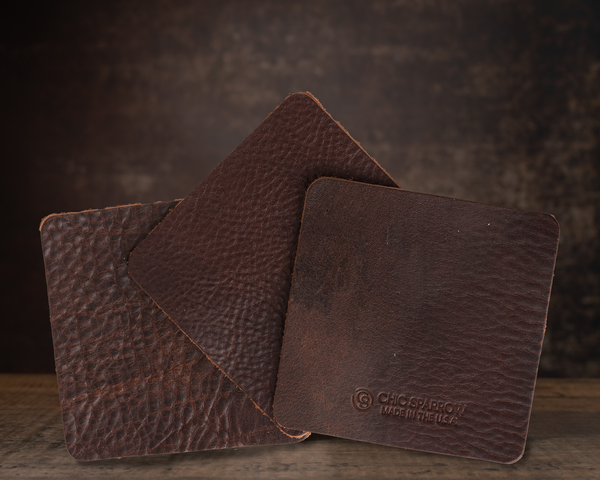 Coffee House | Leather Sample
Looking for style and sophistication to have at the office? This sample allows you to try before you buy, so you can rest assured you are getting the look you want. The leather features a soft and pliable feel, with a pebbled texture and semi-gloss finish for a beautiful and professional look.
Semi-gloss, minimal finish, flexible soft to medium temper, textured leather. Includes resilient interior elastic, and a closure elastic.
Experience this full-grain, chrome-tanned leather
Available in three timeless colors: Espresso (Brown), French Roast (Black) , and Hazelnut (Deep Tan), to blend perfectly with your chic style
Want to know if this leather is your one and only? Buy a sample!
Have questions? Email: support@chicsparrow.com