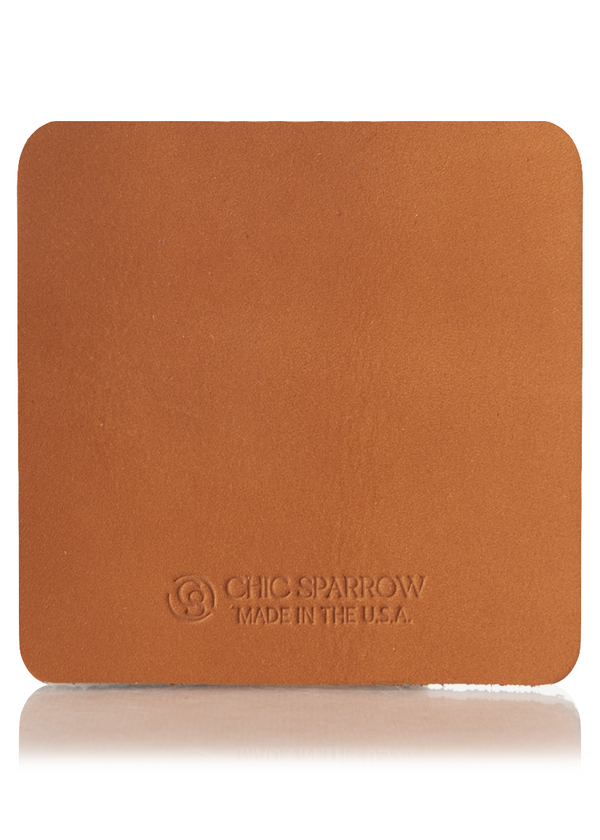 Leather Texture and Character
This limited leather might just be your unicorn. It's soft and has very few markings. This leather reminds us of spending time with our grandparents and getting buttery soft caramel candies. If you scratch it there will be texture changes but no color changes. This soft exterior is less prone to scratching compared to our Austen collection. 

Chrome-tanned, soft, Nubuck 

Soft-buffed, velvety, matte finish

Few range marks with a soft hand

Color and texture vary among lots
Leather Sample Design

Each color sold separately
Leather color varies by lot
Approximately 3.5" x 3.5" 
These are samples of color only. Leather takes dye differently, so your colors may not be an exact match to the sampled color.
Please Note:
Full-grain leather is not manufactured in a factory, it is grown organically with variations. These are small leather samples with natural color variation and texture on each piece. Your final product may be a different version and have slightly different characteristics.
Shipping & Inventory
Please allow 7-10 business days for shipment
Limited Stock Available